Study Abroad Scotland: Academics

March 5, 2021
Curriculum
The Semester in Scotland is grounded in the core philosophy of JMU's General Education program. Following the JMU GenEd strucutre, the Semester in Scotland program is modeled to help students develop their ability to reason and make ethical choices, appreciate beauty and understand the natural and social worlds they live in, and also recognize the importance of the past and work towards a better future."
In Scotland, students will take 13 credits from across the General Education syllabus.  Courses will vary each year but will always be four courses from the four clusters:
Cluster Two: Arts and Humanities
Cluster Three: The Natural World
Cluster Four: Global Politics
Cluster Five: Individuals in the Human Community
*If students have already taken one or more of these courses, then alternative credit can often be arranged.
Each class meets Monday – Thursday for 2 ½ hours. You will take 2 classes in Edinburgh and 2 classes in St Andrews, taught by JMU, Edinburgh and St Andrews faculty member. Excursions, outings and field trips are an integral part of the courses and some even incorporate them into the overall assessment. Participation is mandatory. 
Course offerings for Summer 2022 are listed below. 
Courses
ENG 221: Literature/Culture/Ideas: Scottish Literature

Credits: 3
Offered: Summer

GEOL 110/110L: Physical Geology Lecture and Lab

Credits: 4
Offered: Summer

KIN 100: Lifetime Fitness and Wellness

Credits: 3
Offered: Summer

SOCI 110: Social Issues in a Global Context

Credits: 3
Offered: Summer

Center for Global Engagement - Study Abroad
Madison Hall
MSC 5731
100 E. Grace Street
Harrisonburg, Virginia 22807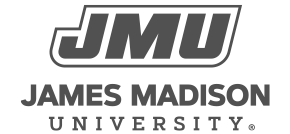 800 South Main Street
Harrisonburg, VA 22807
Contact Us