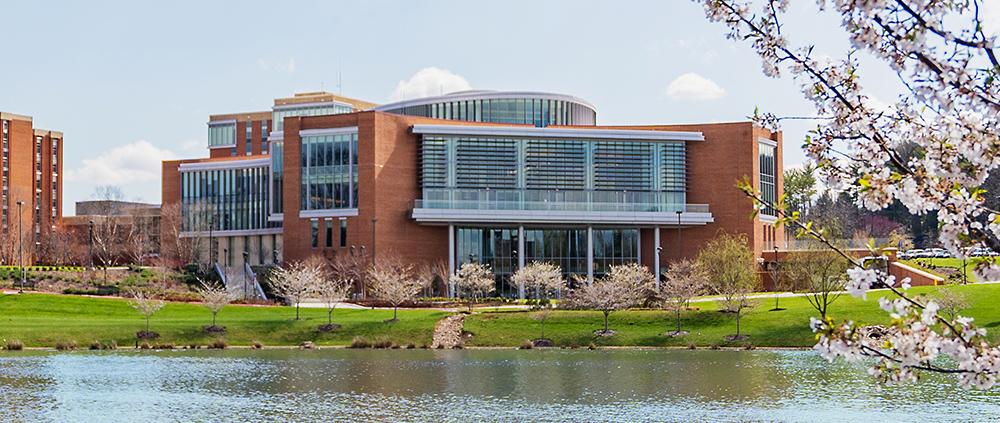 Mission & Vision
Mission Statement
The JMU College of Business is a learning community committed to excellence in preparing students to be engaged, principled business professionals and leaders; advancing scholarship in business disciplines; and enhancing organizational performance through our outreach activities.
Vision Statement
To be recognized as a leader in developing collaborative business partners, engaged with ideas and the world.
Values
Integrity: We are a community dedicated to honesty, mutual respect, ethical reasoning and responsible behavior.
Intellectual Growth: We value academic excellence achieved through the intellectual curiosity and growth of both faculty and students, and through the creation and maintenance of a challenging and rigorous learning environment that encourages critical thinking and life-long learning.
Community: We value a supportive and inclusive culture that provides equal opportunity to success, where diverse ideas, backgrounds, and experiences are celebrated and given voice to strengthen our community, creating a sense of belonging.
Engagement: We value an engaged, active learning environment inside and outside the classroom.  We enrich the student experience through mutually beneficial internal and external relationships.
Innovation/Collaboration:  We value initiative, creativity, collaboration and entrepreneurial spirit. We promote new ideas and solutions that advance intellectual growth and have a positive impact.
Strategic Priorities
When the college is determining where to invest resources and how to assess performance, we look to our strategic priorities for guidance. They provide a shared focus for college stakeholders with steps to turn goals into measurable success.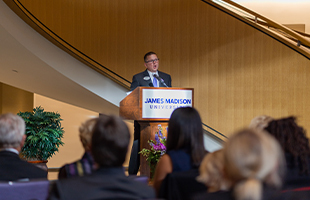 The College of Business is dedicated to promoting student achievement through innovative curricula that are supplemented by tutoring and other supplementary instructional methods. Self-review helps ensure continuous-improvement, retention of high-impact faculty and staff and creation of innovative teachingmaterials and co-curricular programming. With the growth of the college's reputation has come an expansion of its reach to include partnerships for experiential travel, as well as a variety of other initiatives involving collaboration with external stakeholders. The college will continue to be a model of engaged learning, living into its new designation as an "R-2" national university with innovative programs and activities.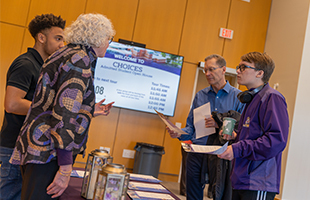 With the completion of the Learning Complex, the next initiative for the College of Business is to recruit and educate a diverse student body with high potential for success. This requires an increase in financial aid and an intensified effort to reach those who are otherwise qualified but lack financial means. Support will continue to focus on the student experience and professional development activities offered through the college and the student organizations.
Members of the college community, including the Board of Advisors and department Executive Advisory Boards, will be tapped to facilitate recruitment and retention efforts. We recognize the direct impact that this personal interaction can have on a student's ability to take full advantage of the many resources the College of Business has to offer.
Students enrolling in JMU's College of Business receive a thorough introduction not only to the business curriculum but also to the many career-readiness resources available.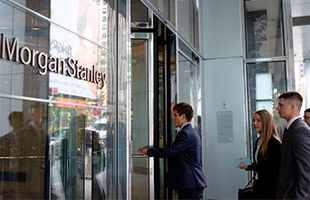 New programs incorporating advanced technologies are regularly added to the classroom and co-curricular experiences. One such program is specifically designed to help students become more adept at identifying their innate strengths and using them to good effect in job interviews. Another virtually connects them to alumni who can provide practical job-search advice, while other programs create opportunities to meet face-to-face with potential employers.
All the while, students are fine tuning their networking skills.
The College of Business creates and sustains initiatives that recognize and reward meritorious faculty and staff contributions, especially when the work promotes impactful engagement with the world beyond the JMU campus.
The college also commits to providing funding for faculty development—including professional conferences, competitions and other scholarly endeavors.
Faculty and staff accomplishments are publicized via social media and other news outlets and are routinely pitched to the university media team.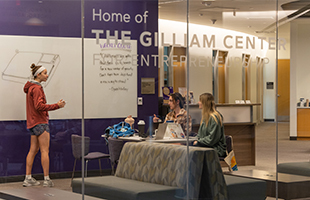 The College of Business is a creator of cross-disciplinary educational experiences and professional development programming that have the potential to positively impact the marketplace and career readiness of our graduates
One example of how this is being accomplished is through the Gilliam Center for Entrepreneurship and an associated network of faculty members who are focused on creating opportunities for engaged learning that reinforce the business curriculum.
The college facilitates cross-campus collaboration by which inventions and research outcomes are transformed into new products and services that benefit society at-large.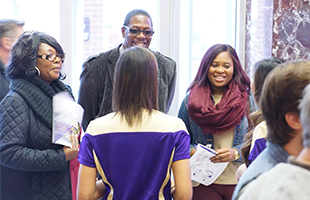 The College of Business is committed to supporting broad and meaningful discussions about diversity, equity and inclusion.
Increased efforts will be made to ensure that recruitment of highly-qualified faculty is successful. These tactics include creating richly diverse pools of applicants and providing diversity training to members of search committees.
Also in place is a strategy to promote student diversity by focusing recruitment efforts on high schools with large populations of underrepresented students.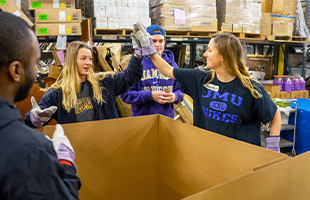 The College of Business curriculum is intentional about raising awareness for ethics and social responsibility. In addition, environmental stewardship and sustainability are frequently part of faculty research agendas.
At home and abroad, students participate in engaged learning which has a highly practical component. Outreach by our centers further elevates our profile in the business community.