Marketing
Marketing practicum a win/win for students and local businesses
---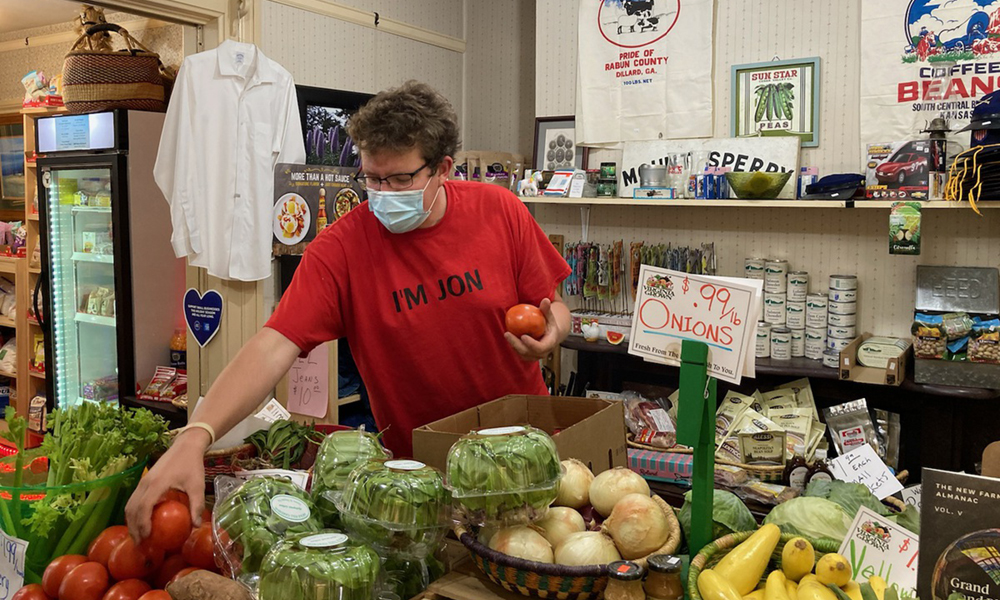 Newly-graduated job-seekers often run into a "catch-22" type of problem: entry-level positions that somehow require real work experience to be a competitive applicant. This can hobble their career options right out of the gate. But some motivated JMU marketing students are able to pass that hurdle by taking marketing professor Kelly Naletelich's 477 Digital Marketing Practicum course for senior marketing majors. 
"As a student aspiring to go into a digital marketing agency following graduation, the experience working with clients and having hands on experience working with ads has added tremendous value to my resume and has been seen as extremely attractive qualities to prospective employers," said Sam Morrissette.
The course has students work in a simulated digital marketing agency setting where they create a social media marketing strategy for their client, implement the strategy focusing on organic and paid social media campaigns and then report on the performance of the campaign. Thanks to generous donors, each student team gets a $500 budget to spend as they develop their campaigns for real-life local business partners, centered on paid and earned social media performance.
"Throughout the semester we have focused on the importance of constantly monitoring results and making necessary changes, optimizing our budget to provide our client with the best possible results and using goals and objectives to guide content," said Laura Bowman.
It is a competitive-entry course with an application process, and this year there are 20 students in Naletelich's class on teams that are partnered with five local businesses. One of those businesses is the Jon Henry General Store in New Market, which sources local and regional items as it endeavors to fulfill the mandate set out in its anachronistic name. 
"Our work with the General Store gave us a chance to interact with a real client, create real marketing campaigns, and deliver real results," said Nate Rummel. "It reinforced the importance of data-driven decision-making."
"The class created some target demographic and customer profiles for us. We've actually been using them at staff meetings and other consulting visits," said Jon Henry, the store's owner. He even sees lasting value in the project beyond its one-semester time-frame. "They've been very helpful. They introduced us to a content calendar which we have been using and we plan to keep using."
The marketing help Henry has received is just the latest JMU-affiliated asset he was able to make use of to help develop his business. "I am actually an alumnus from JMU's M.F.A. program in studio art so I knew about the resources on campus," he explained. 
Henry first visited the Small Business Development Center (SBDC) to work on his business modeling, and then went to X-Labs to work on website development. The 477 class is a logical next-step as he explores ways to effectively make use of digital marketing. "I have really enjoyed working with JMU's robust business community services like SBDC, X-Labs, and 477," said Henry. "Overall, these ongoing engagements and collaborations have proven to be holistic in helping to formalize our unique Food Box Program."
The learning experience of running a real, dynamic marketing campaign is paying dividends for the students as well. "We adjusted our strategies to the desires of our client while taking real-world data, market competition, and financial and time constraints into account," said Claire Shallow. "I'm thankful to have gained that experience with paid social media advertising during my undergraduate career, which isn't something all marketing departments offer."