Recent supply chain disruptions have highlighted the importance of data-driven and efficient supply chain management practices. Having a strong understanding of supply chain analytics will provide a competitive advantage in the job market, as employers seek individuals who can effectively analyze and improve their supply chain operations. With the increasing use of technology and data in the supply chain industry, the demand for professionals with expertise in this area is expected to grow according to industry experts. In response to this critical need, JMU's College of Business and School of Professional & Continuing Education partner to offer a non-credit certificate series on Supply Chain Analytics. 
Prepare today for tomorrow's career 
Request More Information About This Certificate Series
Supply Chain Analytics – Level 1: Exploratory Analytics
Duration:
6 weeks
(10-15 hours/week)
Begins July 17, 2023
Format:
100% online
(hybrid - synchronous and asynchronous content)
Program Fee:
Early Bird Special
$1,950 (before May 31, 2023)
$2,450
(per level)
Certificate Series Takeaways
Learn how to capture, clean, upload, and access supply chain data

using an Enterprise Resource Planning (ERP) system.

Leverage data visualization tools

to develop supply chain dashboards.

Compare supply chain network member performances

and identify supplier performance improvement opportunities.

Utilize supply chain metrics and key performance indicators (KPIs)

to identify opportunities to improve operational efficiency and effectiveness.

Develop forecasting skills

to improve the accuracy and reliability of supply chain decisions regarding inventory levels and sustainability efforts

Employ geospatial information

to gain supply chain advantages in speed-to-market and cost efficiency.
Certificate Series Applicants
Whether you're about to embark on a supply-chain career, or getting ready to take the one you've already got in a different direction, our Supply Chain Analytics Non-credit Certificate Series may be exactly what you're looking for. 
Perfect for:
Recent college graduates seeking careers in the supply-chain industry
Entry-level supply-chain specialists who are ready to move up
Established supply-chain associates who wish to develop or update their analytical skills.
Consultants interested in securing supply-chain projects.
Certificates of Completion
A certificate is awarded upon successful completion of each of the three levels.
Certificate Series Levels
The methods and software used in Level 1 are listed below.
 
 
Analytical Methods
Software
Introduction to ERP - Data Gathering,
Cleansing, Preparation

Odoo ERP

Introductory Probability/Statistics

MS Excel

Descriptive Statistics/Exploratory Data Analysis

MS Excel

Time Series Forecasting

MS Excel and Monte Carlo Simulation

Data Visualization and Dashboard

MS Excel and Tableau

Geospatial Analysis

ArcGIS
Students will gain knowledge of:
Advanced Supply Chain Forecasting

Evaluation of Inventory and Sourcing Policies

Customer/Supplier Segmentation and Pricing Strategies

Sales/Inventory Velocity

Return on Supply Chain Technology Investments

Supply Chain Impact on Firm's Bottomline
Check back later for more information on the Supply Chain Analytics Non-credit Certification Series: Level 3.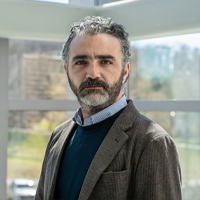 Luis Novoa, Ph.D
Assistant Professor, Computer Information Systems and Business Analytics & MBA Program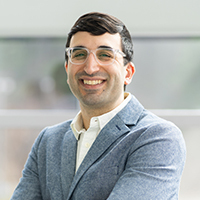 Baback Vaziri, Ph.D
Associate Professor, Computer Information Systems and Business Analytics; Assistant Professor, MBA Program
Questions?
If you have any questions or would like more information about the Supply Chain Analytics
Non-credit Certification Series, please contact
Mert Tokman.