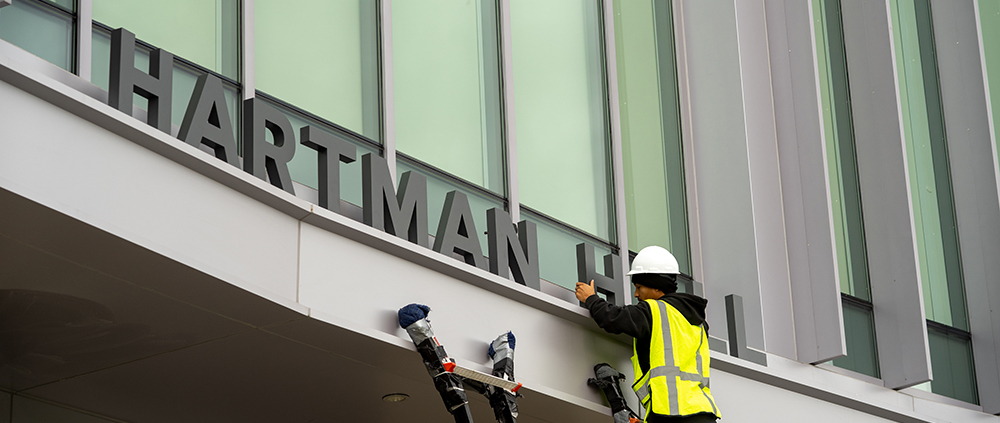 Invest in tomorrow's business leaders
.
Your financial support of the College of Business is an investment in the human capital that will be shaping commerce and driving innovation in the coming decades. From student scholarships to departments, centers, faculty and programs, we make donating easy and aim to meet your individual needs. Even if it is just a general college gift, reach out to a development officer to see which donation method is the best fit for you.
These are just three of your giving options. Continue reading for further information and avenues of support. 

Ways to Invest
Four kinds of gifts make distinct statements about your relationship with JMU. Giving annually expresses your loyalty and the pride you have in being part of the JMU Nation. A strategic gift allows you to align your philanthropic passion with university priorities. A planned gift reflects the ultimate loyalty to Madison, establishing a legacy for tomorrow's generations. A corporate gift enables you to infuse your professional life, too, with philanthropic influence. More than one of these types of gifts might be right for you.
A contribution in any amount highlights your pride in the Madison Experience and provides support for immediate use at James Madison University. Gifts of all sizes touch the lives of thousands of JMU students, professors and alumni whose work aspires to create a brighter future for all. You can further enhance JMU's engaged and student-centric environment by becoming Forever Loyal simply by making a gift every year. Choosing to consistently sustain your investment in JMU-whether you're a student, employee, graduate, parent or friend-to any of the 2,200+ funds available makes a lasting difference at James Madison University.
Your planned gift is an investment in JMU's future. Naming the university in your will or as a beneficiary allows you to leave a legacy reflecting your passion for what was and what will be. You are ensuring the Madison Experience continues for tomorrow's generations. You can make a one-time gift or one that lives into perpetuity through an endowment. Become a member of the Madison Founders Society by naming the James Madison University Foundation, Inc. in your will, gifting real estate or appreciated stock, creating life income plans, or identifying the JMU Foundation as beneficiary of life insurance or retirement plans. This may offer valuable tax savings. Most important, it supports what matters most to you at Madison.
A strategic gift to JMU is a vote of confidence in the mission and vision for the university. When you become a major donor at JMU, you connect your philanthropic passion with Madison's priority initiatives, impelling positive and tangible change. It's a gift of noticeable impact. Your partnership in JMU priorities helps provide sustainable programming and resources that allow professors to challenge students to become the educated and enlightened citizens our world needs now. Investing with JMU is both visionary and rewarding, a way to catalyze progress toward mutually beneficial outcomes.
When your company makes philanthropy a priority, whether through matching employee giving or investing in programs and initiatives that align with its mission, you are also making a statement. This kind of commitment says, "We fully endorse our employees engaging with causes they care about." Or "We recognize the business value of building up the communities where we are based." Or simply, "We believe in the power of working together." A corporate gift to JMU can help develop your future workforce, advance important technology, facilitate crosspollination of ideas between industries and more, all with programs that need your support and also support your business objectives.