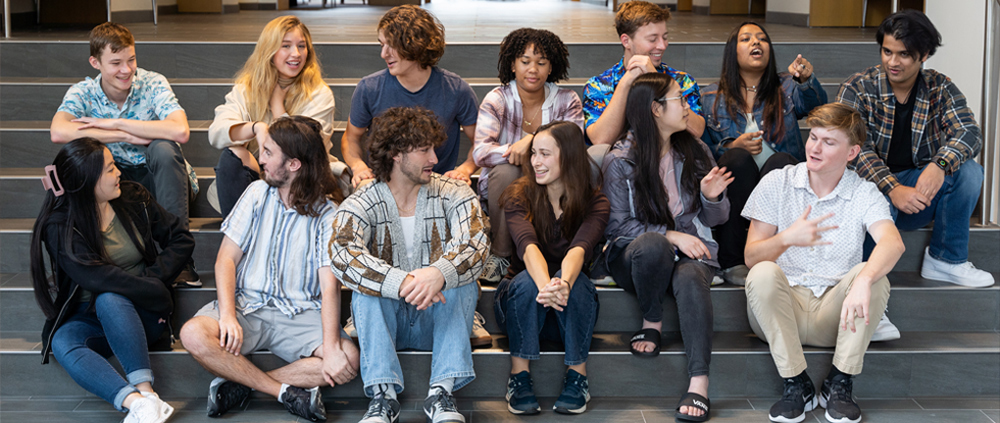 Building on your strengths
Gain confidence and enhance your learning experiences as you build an understanding of your natural talents and strengths. By taking the CliftonStrengths for Students assessment and processing your personal report, you'll be empowered to reach your full potential. This new framework provides self-awareness on how you can best contribute in team and leadership settings and the language to articulate to employers what makes you unique.
Discovering your strengths and how they shape your relationships with other people — and theirs with you — makes you a valuable team member within your classes and in your future career.
"Because of Clifton Strengths, I have been able to understand myself and my teammates more. ... This creates a space for open discussion, which is essential for success before starting any group project."
Kelly O'Connor, Finance major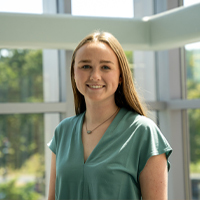 Nearly
2,500
CoB students have taken the CliftonStrengths assessment
6
CoB faculty and staff are Gallup-Certified Strengths Coaches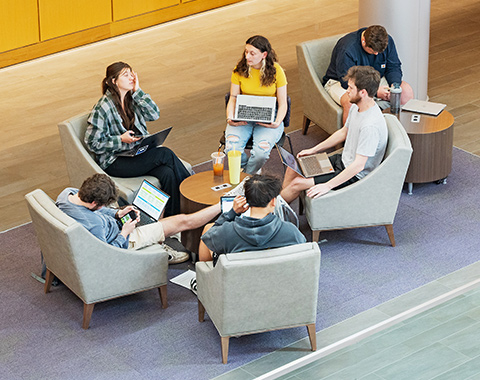 Strengths in the classroom
Join other students, faculty and staff in learning more about your strengths and how you can leverage these in your daily life through academic courses and group workshops. Coaches and Campus Champions within the College of Business are anxious to help you get started. See what courses already incorporate CliftonStrengths into their curriculum.
Academic courses that have used CliftonStrengths:
Business Fundamentals for Entrepreneurs (MGT 310)

First-Year Success Seminar (COB 110)

Foundations of Leadership in Sport and Recreation Management (SRM 202)

Interpersonal Skills (COB 202)

Hospitality Seminar (HM 442)

Organizational Behavior and Human Resource Management (MGT 305)

Organizational Leadership (MGT 390)

Overview of Hospitality and Tourism Management (HM 111)

Special Topics in Finance (FIN 498)

Special Topics in Management (MGT 498)

Special Topics in Marketing (MKTG 498)

Sport and Recreation Management Seminar (SRM 240)
You can also become a Strengths Coach through JMU's Student Leadership Programs.