LEAP: Lead Where You Live
August 4, 2021
Overview
LEAP: Lead Where You Live is a pilot experiential leadership program for residential students.  With room for 20 students who are interested to explore who they are through an inclusive, Strengths-based approach, we hope to provide an experience that challenges perspectives and offers unique opportunities to get involved in their residential community.  Participants will have the ability to plan community-based events compliant with CDC social distancing guidelines and share feedback with Res Life leadership.
Program Components
Experiential Learning is key component to anything engagement opportunity.  Program participants will actively apply concepts to their life on campus and in their residential community.  Participants will be asked to gather feedback from residents on their experience and encouraged to advocate for change using the skills they've learned in the program.  Students will also be working with two Hall Directors who will provide important connections to the skills and their applicability in a residence hall.
Each participant will be paired with a Peer Mentor. Peer mentorship provides a powerful opportunity for students to process their experience to better enrich their learning.  Each peer mentor receives training on best practices to support students and understanding campus resources so that they are able to best serve students.
Program Structure
Participants will meet every Sunday beginning October 4th at 5:30PM in the Paul Jennings Hall classroom.  The first week will consist of content and skill building with all students with the following week of small group reflection with a Hall Director and their peer mentor. This structure will repeat until the program ends in early April.
Program Benefits
All participants will receive a stipend for their service to the residential community.  Participants will also receive a personalized Clifton Strengths Report and leadership skills that will prepare them for other opportunities on campus.  These skills include self-awareness and reflection, critical thinking, and teamwork.
Program Outcomes
As a result of engaged participation in LEAP, students will be able to:
Describe in their own words their top five strengths based on their StrengthsFinder Report.
Analyze how their StrengthsFinder strengths are influenced by their identities and backgrounds.
Discover their personal sense of autonomy as a LEAP student.
Office of Residence Life
Huffman Hall
MSC 2401
200 Huffman
Harrisonburg, Virginia 22807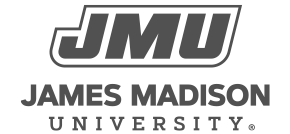 800 South Main Street
Harrisonburg, VA 22807
Contact Us