July 8, 2020
Alpha Phi - Alpha Delta Pi - Alpha Sigma Alpha - Alpha Sigma Tau - Delta Delta Delta -  Gamma Phi Beta - Kappa Alpha - Kappa Alpha Theta - Phi Mu - Phi Sigma Sigma - Sigma Kappa - Sigma Nu - Sigma Sigma Sigma - Zeta Tau Alpha
Twelve sorority houses and two fraternity houses are located on the west side of Newman Lake.
Students in sorority and fraternity houssing are assigned to double rooms with a community bath located on each floor. Laundry and vending facilities are provided. A kitchen, chapter room and activity room are located on the ground floor.
A typical room in a sorority/fraternity house has:
Two XL twin loft beds with innerspring mattresses (beds are bunkable and height adjustable; underneath clearance: 5" to 28")
Two individual desks with chairs
Two wardrobes
Two chests of drawers
Fluorescent/LED lighting
Mini blinds or roller shades
Wireless Internet
TV cable hookup
Tiled floors
Cinderblock walls (white poster putty or command strips recommended)
These buildings are air-conditioned
Cooling/Heating Instructions
This building will automatically switch between heating and cooling based on the outside air temperature. The outside temperature will need to be in the mid to low 50s for this change to occur. With this building, it is possible for the heat to be on at night and for cooling to be on during the day.
Room Specs for a Typical Double Room
Room Size: 11' x 14'
Window Size:4'11" x 3'4"
Ceiling Height: 9'4"
Office of Residence Life
Huffman Hall
MSC 2401
200 Huffman
Harrisonburg, Virginia 22807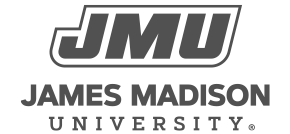 800 South Main Street
Harrisonburg, VA 22807
Contact Us