Office of Residence Life: Special Requests
April 21, 2021
Last Update: 3/2021
---
Accommodation Requests
JMU has created the Housing Request Accommodation Committee to respond to student requests for special housing modifications or accommodations. The committee is made up of JMU professionals representing the Office of Disability Services, the University Health Center, and the Office of Residence Life. To request a housing accommodation please download the Housing Accommodation Form, return the complete form to:
Housing Request Committee
James Madison University
MSC 1009 / Student Success Center, Suite 1202
Harrisonburg, VA 22807
The deadline for the Housing Accommodation Form for returning students is March 18, 2021. The deadline for new incoming students is June 14, 2021.
Questions about housing accommodations can be sent to SHRC@jmu.edu.
---
Contract Release Requests
James Madison University regards its contract for housing and dining services as a legal document which when signed and returned by the student commits the institution to provide the specified services, and also obligates the recipient to payment for services received under the terms of the contract. This contract is for the full academic year.
The Office of Residence Life is committed to the concept of university life as a learning experience. We expect our students to have full knowledge of commitments to which they obligate themselves and the appropriate understanding and acceptance of consequences when they cannot fulfill their responsibilities.
We do recognize, however, that exceptional circumstances and unforeseen difficulties may arise. In these instances, the Office of Residence Life may consider a contract release. Students who would like to be considered for a contract release will need to use the online Contract Release Request.  When submitting a justification for a release, please be as specific and detailed as possible.  The committee responsible for reviewing release requests uses the information submitted by students to make a decision.  Please understand the committee's decision will be final.  Contact the Housing Office at (540) 568-4663 or res-life@jmu.edu for additional information.
---
Office of Residence Life
Huffman Hall
MSC 2401
200 Huffman
Harrisonburg, Virginia 22807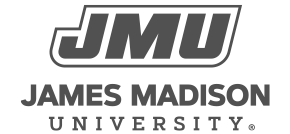 800 South Main Street
Harrisonburg, VA 22807
Contact Us