Study Abroad: Kinesiology

Kinesiology students study movement and how this movement affects the human body.  Studying abroad can provide a realm of new experiences for kinesiology students, including the chance to view the diversity of sports throughout the world and gain new perspectives to supplement their curriculum.  In addition to possible coursework within their core curriculum, students majoring in Kinesiology also can use study abroad to fulfill needed general education and elective credits.
While some science disciplines may carry the stigma that studying abroad is not a valid option for students, the Office of International Programs will work with students to find a program that best fits both their academic and personal needs.
See the list of recommended study abroad programs below.  Please be aware that for any external or exchange study abroad programs listed, students will need to check with their academic department to see if courses taken while abroad will transfer and fulfill needed requirements.
---
JMU Exchange Programs
---
External Programs
---
Other Related JMU Programs
---
Center for Global Engagement - Study Abroad
Madison Hall
MSC 5731
100 E. Grace Street
Harrisonburg, Virginia 22807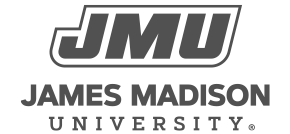 800 South Main Street
Harrisonburg, VA 22807
Contact Us