Study Abroad: Getting Started
Study Abroad: Getting Started
We are exited to know of your interest in Studying Abroad! By challenging yourself, you will increase your self-confidence and experience yourself in a whole new way. You will gain insight, appreciation, and new perspectives regarding your home culture. You will build new friendships and increase your ability to interact effectively with people of other nationalities. The benefits of study abroad programs are as endless as the variety James Madison University offers. 
Not sure where to begin with your study abrad experience? This page will list the steps we recommend taking in order to have a smooth planning process.
Step 1 | Study Abroad: 101
An important first step to learning about study abroad is browsing through our Study Abroad: 101 videos, checking our our FAQs. To help simplify the process of finding a program, you can complete the Study Abroad Planning Guide. This resource will help you streamline the study abroad process and provide additional tips on courses, finances, and next steps. We recommend completing the planning guide before proceeding to advising.
We will also be offering live info sessions and special events via Zoom throughout the fall semester. Check back often for information on how to access those.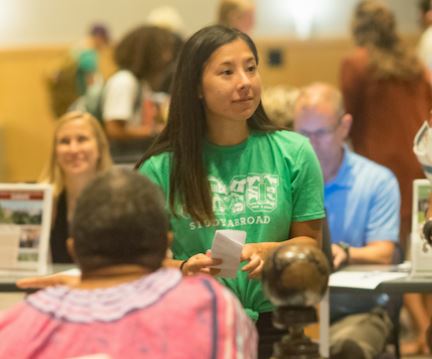 Step 2 | Chat with a Peer Advisor
Chat with someone on our Global Duke Peer Advising Team.
LIVE CHAT anytime on Tuesdays, Wednesdays, and Thursdays from 10:00-12:00 and 2:00-4:00. Click here to get started.
Step 3 | Schedule an Appointment with a Study Abroad Advisor
Once you've browsed through our Study Abroad: 101 pages and chatted with a Global Duke Peer Advisor, you can set up an appointment with a Study Abroad Advisor to get any additional questions answered. Find out how to set up an appointment.