Universidad Nacional del Litoral (UNL)
Application Deadline: January 15th
Location
Santa Fe, Argentina
Location Description
Located in the Argentinian plains, the city of Santa Fe (with approx. 500,000 inhabitants) combines the customs and landscapes of modern Latin American cities with the traditional idiosyncrasies of Argentinian society. Founded in 1573, the city, historically known as the birthplace of the Argentinian Constitution, has developed into an extremely touristic spot due to its numerous amount of natural attractions, museums, and monuments.
University Profile
Universidad Nacional del Litoral (UNL) was founded in 1919 as a response to the national reform movement that took over Argentina's universities the previous year and, as such, still holds similar values as part of its academic tradition. These values have help the university cement itself as one of the most important institutions in the country and gain popularity with both the regional government and people of Santa Fe.
Historically, the university has been the background for many important events in the history of Argentina, including twice being the venue for the constitutional convention (in 1957 and again in 1994).
Please click here for the UNL's International Student Handbook (for accepted students).
Academics
Courses are taught in Spanish. Students must be proficient in the Spanish language to be eligible for this program.
Areas of study available:
Philosophy
Geography
Sociology
Political Science
Social Work
Economics and Business Administration
Architecture
Industrial Design
Engineering (Chemical, Food, Material, Industrial, Informatics)
Chemistry
Applied Mathematics
Biotechnology
Nutrition
Occupational Therapy
Music
Please click here for complete listing of courses and course descriptions.
Reflection Paper
All students who participate in a JMU exchange program will be required to write a reflection paper upon completion of the program which will be available for future participants to read. 
Eligibility
Applicants must have a 2.5 GPA and be in good standing with the university.
How to Apply
The application for admission has a number of parts. See the outline below and make certain you have completed all steps in the application process.
Spaces are limited.
A completed Exchange Program application consists of the following components:
Permission to Take Courses for Transfer Credit Form
Available from the Registrar's Office or downloadable here in Adobe Acrobat format.
Required of ALL students studying abroad on an External program.
Exchange University's application (upon acceptance from JMU)

Financial Aid and Scholarships
Scholarships specifically for exchange programs are sometimes available. Check our website for current offerings. Most forms of financial aid apply to the cost of study abroad programs. Students should consult with a financial aid counselor for specific information about awards and eligibility. For more information, please click on the following link to the Financial Aid & Scholarships page.
Dates
Fall 2017:
Aug 29 - Jan 14
Spring 2018:
Jan 18 - Jun 5
(all dates are tentative and subject to change)
Cost
| | In-State | Out-of-State |
| --- | --- | --- |
| Tuition | 5,195 | 13,082 |
| Housing | 2,500 | 2,500 |
| Meals | 1,900 | 1,900 |
| Books | 375 | 375 |
| Personal Expenses | 1,660 | 1,660 |
| Airfare | 1,500 | 1,500 |
| Total Estimated Costs | 13,121 | 21,017 |
(all fees are tentative and subject to change)
Center for Global Engagement - Study Abroad
Madison Hall
MSC 5731
100 E. Grace Street
Harrisonburg, Virginia 22807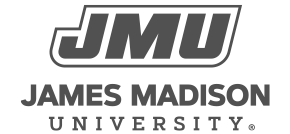 800 South Main Street
Harrisonburg, VA 22807
Contact Us