National Taiwan Ocean University
Application Deadline: January 15th
Location
Keelung City, Taiwan
University Profile
National Taiwan Ocean University (NTOU) was established in 1953 as Provincial Taiwan Maritime Technology College. Eleven years later, in 1964, it became a maritime college that offered bachelor's and master's degrees in various maritime fields. During this period, the college was supported by the Taiwan Provincial Government of the Republic of China. In 1979, it became a national institution, and was renamed the National Taiwan College of Marine Science and Technology. A decade later, in 1989, the college became a full-fledged university.
At present, NTOU has six colleges - Maritime Science and Management, Life Sciences, Ocean Science and Resource, Engineering, Electrical Engineering and Computer Science, as well as Humanities and Social Sciences. These Colleges house a total of 28 undergraduate departments and graduate institutes.
Accommodations
The university maintains a dormitory for students.
Reflection Paper
All students who participate in a JMU exchange program will be required to write a reflection paper upon completion of the program which will be available for future participants to read.
Eligibility
Applicants must have a 3.0 GPA and be in good standing with the university.
How to Apply
The application for admission has a number of parts. See the outline below and make certain you have completed all steps in the application process.
Spaces are limited.
A completed Exchange Program application consists of the following components:
Permission to Take Courses for Transfer Credit Form
Available from the Registrar's Office or downloadable here in Adobe Acrobat format.
Required of ALL students studying abroad on an External program. 
Exchange University's application (upon acceptance from JMU)

Financial Aid and Scholarships
Scholarships specifically for exchange programs are sometimes available. Check our website for current offerings. Most forms of financial aid apply to the cost of study abroad programs. Students should consult with a financial aid counselor for specific information about awards and eligibility. For more information, please click on the following link to the Financial Aid & Scholarships page.
Dates
Fall 2017:
Sep 14 - Jan 17
Spring 2018:
Feb 24 - Jun 29
(all dates are tentative and subject to change)
Cost
| | In-State | Out-of-State |
| --- | --- | --- |
| Tuition | 5,195 | 13,082 |
| Housing | 500 | 500 |
| Meals | 3,000 | 3,000 |
| Student fees | 150 | 150 |
| Health Insurance | 140 | 140 |
| Books | 350 | 350 |
| Personal Expenses | 1,200 | 1,200 |
| Airfare | 1,500 | 1,500 |
| Total Estimated Costs | 14,272 | 21,968 |
(all fees are tentative and subject to change)
Center for Global Engagement - Study Abroad
Madison Hall
MSC 5731
100 E. Grace Street
Harrisonburg, Virginia 22807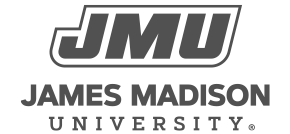 800 South Main Street
Harrisonburg, VA 22807
Contact Us