Location
Galway, Dublin, Ireland
Program Description
Students who enroll in this program will be exposed to global culture and international business experiences. You will become a well-informed world citizen by immersing yourself in foreign cultures and establish a global perspective on business and your career in the business world. You will visit historical and cultural landmarks in Galway and Dublin Ireland. You will also visit Information Systems firms in their European locations to better understand how they innovate in a global market. You will have the opportunity to network with recruiters from these international firms.
Info Systems in Europe will give you the opportunity to earn credit for COB 204 while immersing yourself in European business and culture.
Location Description
National University of Ireland (NUI) Galway has been around since 1849. Galway is located on the west coast of Ireland and is well located for visits to Connemara, the Burren, and the Cliffs of Moher. You may have seen parts of the town in Ed Sheeran's video '"Galway Girl".

Dublin has a growing population of young professionals with people from around Europe and the globe. Dublin infuses a traditional and historic experience with the new and modern Ireland, such as Kilmainham Gaol to the Science Gallery Dublin. As a transportation center for the region, you will have easy access to Ireland and the UK for site seeing during your free time.
Director
Shawn Lough | loughsr@jmu.edu | COB
Accommodations
You will stay in student housing at the host universities, as well as, hotels for any group multi-day excursions.
You will be given a weekly stipend for meals. We will also have group meals paid for by the program budget.
Additional Items to Consider
This is a perfect opportunity to complete a lower-core College of Business requirement in 3 weeks while immersing yourself into a cultural and career enhancing experience which is not achievable in a traditional COB 204.
Due to the high volume of students taking COB 204 I anticipate the selection process to be highly competitive. If your application is selected as a finalist you will need to complete an interview with me, Shawn Lough, Program Director.
Applicant Criteria
Applicants must have a GPA minimum of 3.0 
This program is intended for any College of Business major.
COB 204 is usually taken freshman or sophomore year.
Application Process
This list serves as an application preview. To apply, students will need to complete the following:
Study Abroad Online Application ($25 fee)
Short Essay 
Resume
Interview with Program Director may be required
Official transcript required for non-JMU students
Further details and instructions about these application requirements will be available upon log-in. 

Application Deadline
Dates
All dates are tentative and subject to change
Courses
COB 204:
Intro to Information Systems (3 credits)
Courses listed here are to be used as a general guideline for program curriculum. *All courses are considered pending until approved by the Academic Department, Program, and/or College.
Cost
Center for Global Engagement - Study Abroad
Madison Hall
MSC 5731
100 E. Grace Street
Harrisonburg, Virginia 22807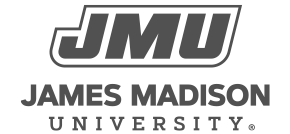 800 South Main Street
Harrisonburg, VA 22807
Contact Us