Sustainability with a Global Perspective in Tanzania

Location
Arusha, Shirati, Tanzania
Program Description
Students will use this course to delve into the history, culture, and development of Tanzania. They will work closely with contacts from Shirati in the Mara Region of Tanzania and Arusha in the Kilimanjaro Region of Tanzania to research and develop projects to enhance the sustainability of resources in the regions.
Instructors will work closely with students to identify needs in the area and propose projects that will have enduring effects on the surrounding area. As part of the preparation for the program, Swahili lessons will be provided to enhance communication with the Tanzanian people.
Location Description
During the three weeks in Tanzania, students will visit two locations, Shirati Hospital and Stella Maris School, where projects will be undertaken on site or in the surrounding communities.
In country travel will be included from one region to the other via flight or bus. There will be a 3-day safari at the end of the program for students to enjoy the geography and culture of the Serengeti.
Director
Elizabeth Herron | herronek@jmu.edu | Nursing
Andrea Knopp | knoppaf@jmu.edu | Nursing
Accommodations
Accomodations will be provided as dormitory/hostel/lodge housing. Students will share rooms at all sites included in the program. Double or triple rooms at some of the sites included in the program. Transportation will be provided by hosts at each of the sites.
All meals will be provided as part of the program. Meals will be included with lodging costs. Students may bring their own money for any meals or snacks outside of provided meals. 
Additional Items to Consider
A VISA is required for travel to Tanzania. Arrangements for the VISA will be made by the course instructors. Certain immunizations will be required and medications will need to be obtained primarily for prevention of malaria.
COVID-19 Location Information:
Each country has different requirements upon entry with regard to COVID-19. Please check this website for the most up-to-date information on what is required for the country (or countries) that are part of this program. Please note that this changes often, so we encourage you to check back frequently.
Applicant Criteria
The undergraduate portion of this program is open to students from the Honors College.
The graduate portion is open to students who are in good standing in the School of Nursing.
Application Process
This list serves as an application preview. To apply, students will need to complete the following:
Study Abroad Online Application ($40 fee)
Short Essay
Interview with Program Director 
Further details and instructions about these application requirements will be available upon log-in.
Applications Closed.
Application Deadline
Dates
All dates are tentative and subject to change
Courses
HON 200: Sustainability with a Global Perspective in Tanzania (6 credits)

NSG 531: Sustainability with a Global Perspective in Tanzania (4 credits)


Courses listed here are to be used as a general guideline for program curriculum. *All courses are considered pending until approved by the Academic Department, Program, and/or College.
Cost
Center for Global Engagement - Study Abroad
Madison Hall
MSC 5731
100 East Grace Street
Harrisonburg, Virginia 22807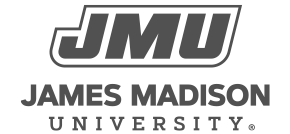 800 South Main Street
Harrisonburg, VA 22807
Contact Us