Food and Culture of France
Location
Paris, Beaune, France
Program Description
This program will examine the food and culture of historical and modern day France. Led by a historian and a chef/food instructor we will discuss, examine, and taste our way through Paris and Beaune with trips to the Champagne region of France and examination of the wine production of France. Along the way we will also visit many of the famous sites of Paris and beyond, such as Notre Dame, the Eiffel Tower, the Champs Elysees, the Louvre, Arc de Triomphe, Sacre Coeur, and more.
Location Description
Beaune is the epicenter of Burgundy, both for wine and food. There we will visit the markets and restaurants as well as the history from Roman to medieval to modern.
Director
John J. Butt | buttjj@jmu.edu | History
Accommodations
We will stay at a typical French hostel in the center of Paris and at a lovely house in Beaune.
Students will be allocated a weekly meal stipend that will cover approximately 14 meals a week.
Additional Items to Consider
A detailed itinerary will be provided closer to the program date.
A good program for History, Hospitality Management, Foreign Language and Cultures, Sociology, English Literature majors.
Applicant Criteria
Applicants must have a GPA minimum of 2.6
No language requirement
All undergraduate levels welcomed
Open to all majors
Application Process
This list serves as an application preview. To apply, students will need to complete the following:
Study Abroad Online Application ($40 fee)
Short Essay 
Resume
Interview with Program Director
Official transcript required for non-JMU students
Further details and instructions about these application requirements will be available upon log-in. 
Application Deadline
Dates
All dates are tentative and subject to change
Courses
HIST 391: Travel Study (3 credits)

FL 309: Civilization: Travel Study (3 credits)


Courses listed here are to be used as a general guideline for program curriculum. *All courses are considered pending until approved by the Academic Department, Program, and/or College.
Cost
Center for Global Engagement - Study Abroad
Madison Hall
MSC 5731
100 E. Grace Street
Harrisonburg, Virginia 22807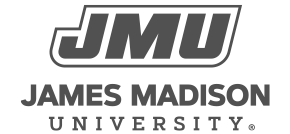 800 South Main Street
Harrisonburg, VA 22807
Contact Us