Study of European Hospitality: Food, Wines, and Travel in Europe
Location
Munich, Venice, Lucerne, Paris, France, Germany, Italy, Switzerland
Program Description
This course includes the study of food, wine, and travel in Europe. Students will experience culinary classes, winery visits, hotel tours, and hospitality experiences throughout four European countries. Through journal entries and a final project the students will reflect, compare and contrast experiences in the United States.
Location Description
Students will travel through Germany, Switzerland, Italy and France.
Director
Miguel Baltazar | baltazmb@jmu.edu | Hart School
Accommodations
The students will be housed in hotels throughout the tour.
Students will be provided breakfast daily at the hotel. Dinners are provided some evenings. Lunch is on your own. A stipend will be distributed to cover costs of unplanned meals.
Additional Items to Consider
This course serves as a university elective. All students are welcomed to apply.
Applicant Criteria
Applicants must have a GPA minimum of 2.0
Program open to all students
Application Process
This list serves as an application preview. To apply, students will need to complete the following:
Study Abroad Online Application ($40 fee)
Short Essay 
Resume
Interview with Program Director may be required
Official transcript required for non-JMU students
Further details and instructions about these application requirements will be available upon log-in.
Application Deadline
Dates
All dates are tentative and subject to change
Courses
HM 490: Study of European Hospitality (3 credits)


Courses listed here are to be used as a general guideline for program curriculum. *All courses are considered pending until approved by the Academic Department, Program, and/or College.
Cost
Center for Global Engagement - Study Abroad
Madison Hall
MSC 5731
100 E. Grace Street
Harrisonburg, Virginia 22807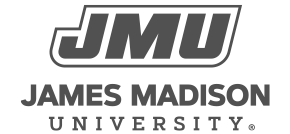 800 South Main Street
Harrisonburg, VA 22807
Contact Us