Finance and Business Law Summer Session in Europe
Location
London, Brussels, Zurich, UK, Belgium, Switzerland
Program Description
Students will have the choice of enrolling in one or both courses: COB 318 and FIN 498.
For the business law portion of the course, students will examine the origins of common law, the history of European court systems, and international law.
For the finance portion of the course, students will examine financial history of Europe, the influence of this history on the US financial system, and the development of FinTech.
We will visit courts, financial institutions, and businesses, but we will also visit cultural institutions in Europe.
Location Description
We will spend one week in each location: London, Brussels and Zurich. In each location, we will spend part of each day focusing on business law, part on financial history and systems, allowing some time for cultural attractions. We will travel between cities on weekends, and students will be able to have some personal time each of the two weekends.
The program is scheduled to allow students to return to the States for internships that begin in June.
Director
Pamela Drake | drakepp@jmu.edu | Finance & Business Law
David Parker | parkerdl@jmu.edu | Finance & Business Law
Accommodations
Students will be housed in hotels with double or triple occupancy, depending on the hotel and the enrollment.
Breakfasts will be included in the hotel, and we will have a group dinner in each of the three cities. Student will receive meal stipends for all other meals.
Additional Items to Consider
Students will need to bring clothing suitable for business and court visits.
The traveler must be in possession of a passport valid for 6 months beyond the stay and a round-trip ticket.
COVID-19 Location Information:
Each country has different requirements upon entry with regard to COVID-19. Please check this website for the most up-to-date information on what is required for the country (or countries) that are part of this program. Please note that this changes often, so we encourage you to check back frequently.
Applicant Criteria
Applicants must have a GPA minimum of 2.5
Prerequisite: COB 300
Junior or senior standing
All COB majors may participate in either or both courses.
Application Process
This list serves as an application preview. To apply, students will need to complete the following:
Study Abroad Online Application ($40 fee)
Short Essay 
Resume
Interview with Program Director may be required
Official transcript required for non-JMU students
Further details and instructions about these application requirements will be available upon log-in. 
Application Deadline
Dates
All dates are tentative and subject to change
Courses
FIN 498: Financial History: From Barter to FinTech (3 credits)

COB 318: Legal and Ethical Environment of Business (3 credits)


Courses listed here are to be used as a general guideline for program curriculum. *All courses are considered pending until approved by the Academic Department, Program, and/or College.
Cost
Center for Global Engagement - Study Abroad
Madison Hall
MSC 5731
100 E. Grace Street
Harrisonburg, Virginia 22807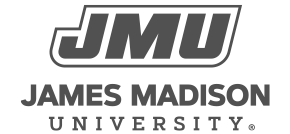 800 South Main Street
Harrisonburg, VA 22807
Contact Us