Global Engagement and Service-Learning in the Dominican Republic
Location
Santo Domingo, Dominican Republic
Program Description
This program is offered to incoming JMU first year students during the summer and focuses on the concept of "global citizenship" in the context of an international service-learning trip. Students will travel to the Dominican Republic (DR) and engage in an intensive service-learning project. The course seeks to address definitions and issues of global citizenship, development and service, using the service-learning experience as an aid to learning within the course. Students will also experience/learn about contemporary social, political, cultural and economic conditions within the DR, through service-learning, structured outings, cultural events, guest speakers, coursework and course readings and assignments. Ongoing structured reflection will provide a way for all participants to discover, articulate, integrate and act on what they learn from their experiences.
Location Description
Dominican Republic is located in the Caribbean and shares an island with Haiti. The project will take place in the city of Santo Domingo, the capital and largest city in the Dominican Republic. In past years, students worked in the education setting, which included teaching and working with school children and build/repair school facilities. 
Director
Felix Wang | wangch@jmu.edu | Center for Global Engagement
Taryn Roberts | robertte@jmu.edu | Center for Global Engagement
Accommodations
Housing and meals for this program are included in the program fee.
Students will live in shared rooms at a Hotel in Santo Domino and a local NGO. Meals are provided by local families and in the form of group meals. 
Additional Items to Consider
Must have a valid passport.  No visas needed for travel to the DR.
Roundtrip airfare is NOT included in the program fee.  Students will travel independently to the DR where they will meet the Program Directors. More details will be shared upon acceptance.
Applicant Criteria
Applicants must be DEPOSITED, INCOMING FIRST YEAR STUDENTS to JMU.
Application Process
This list serves as an application preview. To apply, students will need to complete the following:
Study Abroad Online Application ($40 fee)
Short Essay
Faculty Letter of Recommendation
Further details and instructions about these application requirements will be available upon log-in. 
This program is for DEPOSITED incoming first year JMU students only. 
Application Deadline
Dates
All dates are tentative and subject to change
Courses
UNST 190: Global Engagement and Service-Learning in the Dominican Republic (3 credits)


Courses listed here are to be used as a general guideline for program curriculum. *All courses are considered pending until approved by the Academic Department, Program, and/or College.
Cost
Center for Global Engagement - Study Abroad
Madison Hall
MSC 5731
100 E. Grace Street
Harrisonburg, Virginia 22807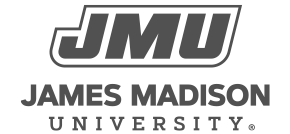 800 South Main Street
Harrisonburg, VA 22807
Contact Us