Leadership at Sea: An Exploration of Cross-Cultural Competence (Spring Break)
Location
CocoCay, Nassau, Bahamas
Program Description
One important factor in being an effective leader is having a high level of cultural competency. Cultural competency can be defined as the ability to understand, appreciate and interact with people from cultures different than your own. With over 20 different nationalities represented in the workforce of one ship, the cruise industry is the perfect environment to observe intercultural experiences where the US context is not the norm.
As a part of this course students will learn about cultural competency in the workplace and how increasing this competency can increase leadership effectiveness.
Students will meet in person during the spring semester as well as complete assignments on canvas. During Spring Break, students will embark on a cruise and complete a major project surrounding cultural competency. The remainder of the course after Spring Break will consist of reflection and presentation of their project.
Location Description
The majority of the semester will be on campus both in-person and via online instruction.
During the week of Spring Break, students will travel to Cape Liberty, New Jersey in order to board the cruise ship. During the 7 night cruise, we will visit: Port Canaveral in Orlando, Florida, CocoCay, Bahamas, and Nassau, Bahamas.
There will also be two days cruising aboard the ship. During these days students will be able to complete assignments and attend classes aboard the ship
Director
Gilpatrick Hornsby | hornsbgd@jmu.edu | Hart School
Tiffany Hornsby | hornsbtc@jmu.edu | Graduate Psychology
Accommodations
Housing will be provided aboard the cruise ship. Students will share double rooms and have options for internet access while cruising. While at port, transportation will be provided to site tours and lectures.
All meals will be provided as a part of this program aboard the ship. Lunch will be provided before we embark and when we disembark.
Additional Items to Consider
Passport or photo ID required for US citizens. Details can be found at: www.royalcaribbean.com/faq
*Students enrolled at JMU full-time Spring 2020 will pay no additional tuition to participate in a spring break program. The program fee will be the total required cost.
Applicant Criteria
Applicants must have a GPA minimum of 2.0
Application Process
This list serves as an application preview. To apply, students will need to complete the following:
Study Abroad Online Application Fee ($25)

Short essay
Resume
Interview with Program Director may be required
Official transcript required for non-JMU students
Further details and instructions about these application requirements will be available upon log-in. 
Program closed.
Application Deadline
Dates
All dates are tentative and subject to change
Courses
HON 300: Honors Seminar: An Exploration of Cross-Cultural Competence (3 credits)

HM 298: Special Studies in Hospitality Management (3 credits)


Courses listed here are to be used as a general guideline for program curriculum. *All courses are considered pending until approved by the Academic Department, Program, and/or College.
Cost
Center for Global Engagement - Study Abroad
Madison Hall
MSC 5731
100 E. Grace Street
Harrisonburg, Virginia 22807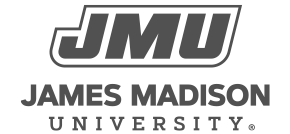 800 South Main Street
Harrisonburg, VA 22807
Contact Us