External Programs Money Saving Options
JMU offers a LOT of spectacular study abroad opportunities. But even with over 70 of our own program options each year, some students are still wondering... is there a program "out there" that will work for me? Well, we can say with much confidence that "there is"! We have many partners with opportunities all over the world. Below is a short list of examples. For a complete list and information regarding External Programs, click here.
Please look at these and reach out to Donna Sharpes with any questions. 
CAPA
For Spring 2019 semester only, CAPA will be doubling the Affiliation grant from $600 to $1,200 off the cost of CAPA programs. As an affiliate, JMU students will receive this discount off the program cost.
Check out their Spring programs at: https://www.capa.org/our-programs/spring-semester-abroad-programs
CIEE
CIEE Global Institutes is an Open Campus program that gives you the opportunity to study in up to three cities in one semester, stay on track with your academic credits, and do so at an affordable price. You get to choose from Berlin, Cape Town, London, Madrid, Paris, Rome, Copenhagen, Buenos Aires and Santiago, Chile. For more details, check out: https://www.ciee.org/study-abroad/global-institutes (AND be sure to watch their video!)
OPEN CAMPUS – ONE, TWO or THREE CITIES – only at our Global Institutes
Choose your academic track, length of stay, enrichment projects, and location.
| | | |
| --- | --- | --- |
| One Block | 6 weeks | 1 location. 6 semester credits. Fits most schedules. |
| Two Blocks | 12 weeks | 1 or 2 locations. 12 semester credits. Qualifies students as full-time. |
| Three Blocks | 18 weeks | 1, 2, or 3 locations. 15 or 18 semester credits. |
| Six Blocks | 36 weeks | 1 or 2 locations. One academic year. |
_________________________________________________________
CIS Abroad
SAVE $250 ON ANY 2019 PROGRAM WITH THE CODE TRIPORTREAT ON YOUR APPLICATION!
Need some suggestions? Here are some of the GAC's recommendations:
_________________________________________________________
IES Abroad
IES's 12 for 12 for 12 10 study abroad programs allow students to study abroad for 12 weeks getting 12 credits for $12,000 $10,000, when you factor in the $2,000 Public School Discount! These programs are part of their ongoing commitment and effort to making study abroad affordable and accessible to as many students as possible. These new programs all provide the same level of academic excellence and superior student support you expect from IES Abroad.
For more information, go to their website at: https://www.iesabroad.org
Choose from the following programs:
IES has 21 other programs under $15K once you add the Public School Discount. 

_________________________________________________________
Center for Global Engagement - Study Abroad
Madison Hall
MSC 5731
100 E. Grace Street
Harrisonburg, Virginia 22807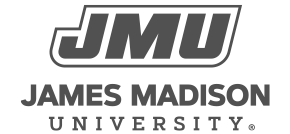 800 South Main Street
Harrisonburg, VA 22807
Contact Us