Semester in Salamanca Testimonials


Zachary Alvarado | Major: International Affairs 
Semester in Salamanca - Summer 2016
"Through studying abroad in Salamanca, I gained a greater understanding of what it means to be a global citizen. I became more confidant within myself as an individual and a traveler, and is the reason for my passion for travel. I think that any student who wishes to challenge themselves academically and personally within a unique and enriching environment should participate in this program. The Salamanca program is for those who want to delve into the culture, language and life of another country. It was an incredibly important and moving experience for me, and any student who wishes to feel the same way about their time abroad should seriously consider this program!"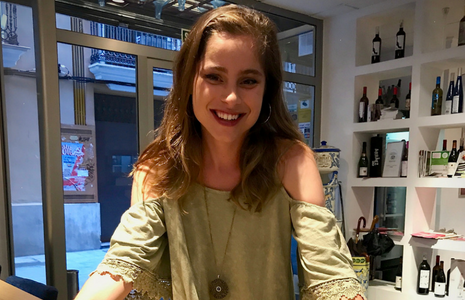 Gabriela Baker | Majors: Spanish and Media Arts & Design 
Semester in Salamanca & Internship - Summer 2017
"I learned that broken Spanglish, accompanied by random hand gestures somehow works as a form of communication. I learned to take notice of who I was; of new things that ticked me off and brought me peace. I learned the feeling of peace and empowerment I got at the top of a mountain (Los Picos de Europa), the view from a hotel window (Parador of Fuente Dé) and sitting by a river (Rio Tormes) can make each day one-of-a-kind. My semester in Salamanca was a series of moments: moments that can't fit in the box of JMU or Home, and can't be categorized as a vacation, school or work. Spain fell into a category of its own. It was, and will always be, an irreplaceable experience, with people met, places venture, and lessons learned that will last a lifetime."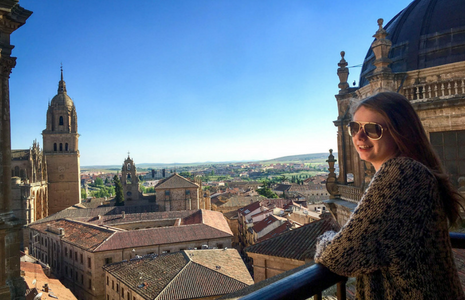 Jade Tate | Major: International Business 
Semester in Salamanca - Summer 2018
"I was able to receive an authentic experience and education. I want to further my career with international business and this experience enhanced that. My favorite part of the program was getting to know my 'madre' and professors. I also enjoyed getting to see all of the beautiful places and seeing their history through the architecture."