Apply to Semester in Salamanca

November 19, 2021
Application Process
Start the online application by clicking on the "Apply Now" button below.
Once you arrive on the appication website, Terra Dotta, please select the term you wish to go abroad.
Complete the online application and submit all supporting materials.
Decisions will be sent out by December 1st. Upon acceptance, the student will be responsible for paying a

 

$500 deposit

 

to secure their spot in the program.
For priority, students must apply by the deadline. Applications received after November 1 will be accepted on a rolling, space-available basis until the program is full.
Semester in Salamanca: 
A completed Summer, Fall or Spring Semester Abroad Program application consists of the following components:
General Applicant Information

Essay indicating the reasons for choosing this program and how the choice of courses, program structure, city, or country, relates to your past, present and future academic, career and personal goals.


Non-JMU students are required to submit an Official Transcript from their current university. 
Valencia Internship Extension
For Summer SIS students who are ALSO considering adding the 4-Week Internship in Valencia can apply with the link below
Program Dates: July 2, 2022 - July 30, 2022
Submit the supplement application materials:
Cover Letter: This should explain the type of internship you would like, duties you would like to get experience in, and why you want to intern abroad. This can be uploaded into your online application.

Resume:  Be sure to list any relevant experience! This can be uploaded into your online application.
Application Deadline
Spring 2022: Apply Now – Accepting Applications on a Rolling Basis
Summer 2022: Apply Now – Accepting Applications on a Rolling Basis
Fall 2022: Apply Now – Accepting Applications on a Rolling Basis
Spring 2023: Apply Now – Accepting Applications on a Rolling Basis
Center for Global Engagement - Study Abroad
Madison Hall
MSC 5731
100 E. Grace Street
Harrisonburg, Virginia 22807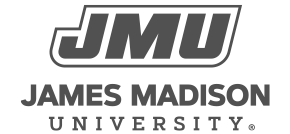 800 South Main Street
Harrisonburg, VA 22807
Contact Us