The benefits of study abroad programs are as endless as the variety JMU offers.
By challenging yourself, you will increase your self-confidence and experience yourself in a whole new way.  You will gain insight, appreciation, and new perspectives regarding your home culture.  You will build new friendships and increase your ability to interact effectively with people of other nationalities.  In addition, foreign language proficiency is one of the most highly sought skills in today's global workforce.  In our increasingly interconnected society, international education strengthens your resume and adds merit to your degree.  The study abroad experience will broaden your horizons, enrich your life, and swing the door wide open for future opportunities.
----------
Read more about the benefits here (http://browndigital.bpc.com/publication/?i=272470).
Center for Global Engagement - Study Abroad
Madison Hall
MSC 5731
100 E. Grace Street
Harrisonburg, Virginia 22807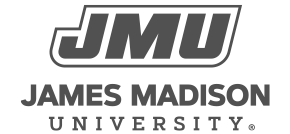 800 South Main Street
Harrisonburg, VA 22807
Contact Us