May 20, 2019
This page is part of the campus environmental stewardship tour. To return to the tour, which includes a map and descriptions, please click here.
  WATER

PHOTOS

Photo by the Office of Environmental Stewardship and Sustainability.
COURSES ENGAGED WITH THE FACILITY PREVIOUSLY

ISAT 302. Instrumentation and Measurement of the Environment
Example Project: Monitoring Siebert Creek Water Quality and Analysis of JMU Stormwater Restoration Efforts, Paul Brefka, Hunter Tatum, and Sean Gabrill, Advisor: Dr. Robert Brent, Department of Integrated Science and Technology, ISAT Capstone Project, June 2015.
Institute for Stewardship of the Natural World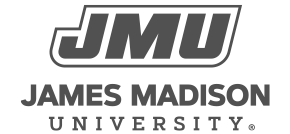 800 South Main Street
Harrisonburg, VA 22807
Contact Us