Campus Environmental Stewardship Tour: Wayland Hall
May 20, 2019
This page is part of the campus environmental stewardship tour. To return to the tour, which includes a map and descriptions, please click here.
BUILDINGS & GROUNDS
PHOTOS

Photo by Scott Smith Photograpy.
TECHNICAL INFORMATION

Wayland Hall Renovation Design Brochure (click to enlarge)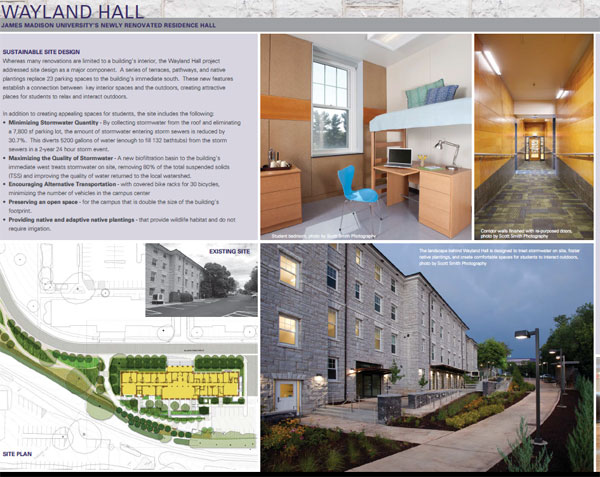 Brochure by VMDO Architects.
COURSES ENGAGED WITH THE FACILITY PREVIOUSLY

ISAT 100. Environmental and Energy Sustainability (General Education Course, Cluster 3)
SRM 436. Facilities and Events in Sport and Recreation Management
Example of Learning Opportunities
ISAT 100: Environmental and Energy Sustainability provides non-STEM majors basic physics and chemistry education within the context of today's complex issues involving energy and environmental sustainability.  Students learn through activities that
1. Enhance understanding of the potential for science and technology to impact energy/environmental sustainability
2. Encourage ways to have a personal impact on sustainability
3. Appreciate the importance of advocating for sustainability policy decisions 
The course also provides experiential learning opportunities for students through activities that use the JMU campus as a living laboratory.  JMU's Office of Environmental Stewardship and Sustainability and Office of Facilities Management assist with demonstrations and tours that allow students to see first-hand the major sustainability initiatives on campus.
Institute for Stewardship of the Natural World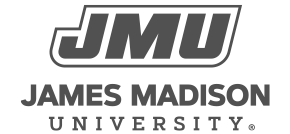 800 South Main Street
Harrisonburg, VA 22807
Contact Us