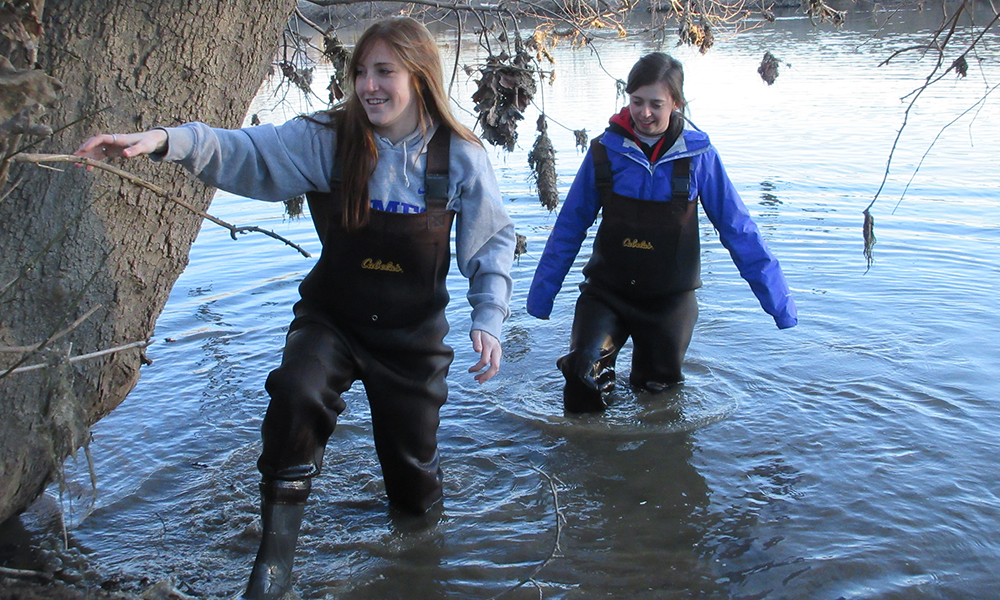 JMU FARM
The JMU Farm is location 17 on the tour. The following description also appears on the Story Map.
The JMU Farm, located near Port Republic, was acquired by JMU in 1929. The 30-acre farm consists of 25 acres of second growth and plantation pine forest, 1000 feet of frontage on the North River (just upstream of its confluence with the South River to form the South Fork of the Shenandoah River), and the recently restored Hooke House constructed between 1840-1850. This facility is intended to:
provide an ideal space in which to disseminate place-based environmental and cultural information to school students and community groups;
support on-going JMU student projects involving surface and ground water quality, stream bank restoration, forest inventory and restoration, and archaeology;
provide an inviting off-campus venue for workshops, meetings and symposia.
JMU faculty and students use the Farm for course instruction and research projects.  
For questions related to visiting the farm, please contact Carter Perez at perez3cj@jmu.edu. The JMU Farm is not managed by the Institute for Stewardship of the Natural World.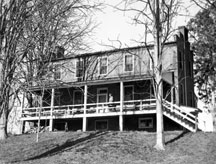 Photo of The Hooke House by JMU Photography.
ENGAGED COURSES AND STUDENT PROJECTS
Energy Efficiency Recommendations for the Historic Hooke House on the James Madison University Farm, Zack Townsend and Glenn Shellenberger, Advisor: Dr. Carole Nash, Department of Integrated Science and Technology, ISAT Capstone Project, 2015. (2015 Senior Capstone Project Symposium, page 22)
Streambank Restoration at the JMU Farm: Modeling and Best Practices for Streambank Restoration, Grant Fabian, Sean Maher, Joshua Messick, Advisor: Dr. Carole Nash, Department of Integrated Science and Technology, ISAT Capstone Project, 2017. (2017 Senior Capstone Project Symposium, pages 80-81)
Streambank Restoration at the JMU Farm: Landscape Design and Viewshed Protection, Brielle Corry, Marissa Gross, Advisor: Dr. Carole Nash, Department of Integrated Science and Technology, ISAT Capstone Project, 2017. (2017 Senior Capstone Project Symposium, pages 82-83)
Streambank Restoration at the JMU Farm: Structure and Stability, Breanna Cordova, Madelynn Danhires, Advisor: Dr. Carole Nash, Department of Integrated Science and Technology, ISAT Capstone Project, 2017. (2017 Senior Capstone Project Symposium, pages 84-85)
Scientific Communication and the Web: A Case Study of the James Madison University Farm, Molly Bohan, Advisor: Dr. Carole Nash, Department of Integrated Science and Technology, ISAT Capstone Project, 2017. (2017 Senior Capstone Project Symposium, pages 86-87)