May 20, 2019
This page is part of the campus environmental stewardship tour. To return to the tour, which includes a map and descriptions, please click here.
BUILDINGS & GROUNDS
PHOTOS

Photo by JMU Photography.
TECHNICAL INFORMATION

Leadership in Energy and Environmental Design Scorecard
VISIT THE JMU DINING SERVICES WEBSITE

JMU's Dining Services Contractor, Aramark, in close collaboration with multiple JMU departments, implemented numerous environmental stewardship practices including trayless dining, consumer education, staff education (such as, training in how to reduce waste during food preparation), infrastructure improvement, and expanded composting. Information about sustainability-focused efforts of Aramark at JMU, such as food donation, sustainable food sourcing, and sustainable seafood purchasing, can be found at https://jmu.campusdish.com/Sustainability.aspx.
Institute for Stewardship of the Natural World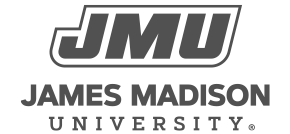 800 South Main Street
Harrisonburg, VA 22807
Contact Us