February 4, 2021
Inclement Weather and Spring 2021 Classes 
Here are some things to keep in mind in case inclement weather makes it necessary to close JMU administrative offices and cancel in-person classes in the Spring 2021 semester. 
The current inclement weather policy, available at https://www.jmu.edu/JMUpolicy/policies/1309.shtml, notes that faculty have several options for making up missed instructional time: 
Hold class at the regularly scheduled time on the official university make-up day. 
Hold class at a time acceptable to all class members other than the regularly scheduled time or the official make-up day. Time and location will be arranged by the academic unit. 
Accommodate the missed instructional time within remaining class meeting time. 
Hold class through electronic means. 
For courses meeting in person, faculty should communicate as soon as possible with students about plans to make up missed instructional time in the event that inclement weather closes JMU administrative offices and cancels in-person classes.  
For courses meeting online or hybrid, it is possible that many faculty will decide to continue to meet as scheduled through electronic means even if JMU administrative offices are closed and in-person courses are cancelled due to inclement weather. Faculty should communicate with students as soon as possible about class meetings in the case of inclement weather.  
Academic Affairs requires syllabi to include reference to the Inclement Weather policy noted above. See https://www.jmu.edu/syllabus/index.shtml. Where appropriate, syllabi for online/hybrid courses should provide general plans for class meetings in case of inclement weather.  
Office of the Registrar
Hours of Operation:
Mon - Fri 8 a.m. - 5 p.m.
Summer Hours of Operation:
Mon - Thur 8 a.m. - 5 p.m.
Fri 8 a.m. - 12 p.m.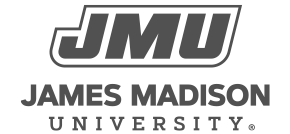 800 South Main Street
Harrisonburg, VA 22807
Contact Us