Wine and Culture of Napa and Sonoma
Location
Napa, Sonoma, CA, USA
Program Description
This course includes the study of food, wine, and culture in Napa and Sonoma California. Students will experience culinary classes, wine and food pairing classes, winery visits, and hospitality experiences throughout the week.
Through journal entries, a wine varietal grid, a virtual pairing party, and a final project, the students will share their experiences and note new things they have learned and how it might effect their career choices.
Location Description
Students will travel through Napa and Sonoma visiting wineries and meeting industry professionals.
Director
Tassie Pippert | pippertl@jmu.edu | Hart School
Accommodations
The students will be housed in a home in the area of Napa and Sonoma.
Students will be placed on teams that prepare meals throughout the week with guidance from the instructor. These teams will also be responsible for clean up and packing the van with coolers, etc for daily lunchtime picnics. The final sendoff toast and final meal will be at restaurants.
Additional Items to Consider
All students must be 21 by May 14, 2022 to participate in this class. 
The program fee will include all ground transportation in Napa and Sonoma, on-site housing, course materials, all meals, all admissions and tasting fees. 
Applicant Criteria
Applicants must have a GPA minimum of 2.0
Applications are open first to Hart School Hospitality students. If not filled by October 15, Sport and Recreation Management Students may apply.
All students must be 21 by May 14, 2022 to participate in this class.
Application Process
This list serves as an application preview. To apply, students will need to complete the following:
Study Abroad Online Application ($40 fee)
Resume
Short Essay 
Further details and instructions about these application requirements will be available upon log-in.
Applications Closed.
Application Deadline
Dates
All dates are tentative and subject to change
Courses
HM 419: Napa and Sonoma Wine and Cultures (3 credits)


Courses listed here are to be used as a general guideline for program curriculum. *All courses are considered pending until approved by the Academic Department, Program, and/or College.
Cost
Center for Global Engagement - Study Abroad
Madison Hall
MSC 5731
100 East Grace Street
Harrisonburg, Virginia 22807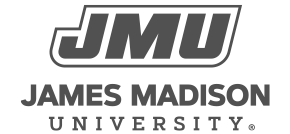 800 South Main Street
Harrisonburg, VA 22807
Contact Us