Salamanca: Study Abroad Program Overview

August 30, 2021
Program Description
Offered Fall, Spring, and Summer, JMU's Semester In Salamanca (SIS) program provides a rich academic and cultural program, with well-qualified, dedicated faculty from the University of Salamanca (USAL). The SIS offers students a unique educational experience that effectively combines academic work with extensive exploration of the city and around Spain. In addition to academic expectations, students are constantly engaging with the community with their home stays, school internships, exchange with Spanish students and excursions.
Salamanca, located in northwestern Spain, about two hours from Madrid, retains its enchanting medieval character. The city has been occupied by the Carthaginians, the Romans, the Vandals, the Moors and the Castilians. Hannibal, Columbus, Fray Luis de Leon, Cervantes, and Unamuno are among the famous residents of the city.
As the oldest university in Spain and third in Europe, the University of Salamanca was founded in 1218 by King Alfonso IX. Through the partnership with the USAL, JMU students have access to all support and facilities at the host university. The USAL provides all instructional faculty, classroom spaces and academic support for the program. The SIS program is one of the oldest study abroad programs for the USAL. In spring 2013, we celebrated 25 years of partnerships and collaboration.
In the Salamanca program, you will have the opportunity to experience the cultural richness of Spain, as your exposure to theatres, concerts, cinemas and other performing arts groups will unveil a new aspect of cultural learning. 
JMU Salamanca Office
The JMU Salamanca office is located in the center of the city. The office is open during the afternoons and students can use the facility to study and prepare for homework. In addition, the office is equipped with a computer lab, internet connection and travel guides.  
Program Dates
Spring 2022: January 27 - May 1, 2022

Summer 2022: May 19 - July 2, 2022

Fall 2022: September 1 - December 4, 2022

Spring 2023: January 26 - April 30, 2023


Director
Felix Wang
E-mail: wangch@jmu.edu
Phone: 540-568-6273
Back
Center for Global Engagement - Study Abroad
Madison Hall
MSC 5731
100 E. Grace Street
Harrisonburg, Virginia 22807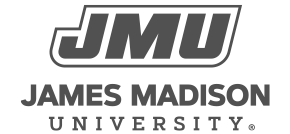 800 South Main Street
Harrisonburg, VA 22807
Contact Us