Dukes 4 Trees Affinity Group
Dukes 4 Trees is a group for fellow tree lovers, walkers, and nature enthusiasts. We will do tree focused walks covering different parts of campus once or twice a month, depending on the season. You may learn a new tree fact, identify a bird (or two) that call campus trees their home, meet fellow Dukes who share these similar interests and get some exercise. We can't wait to take a walk with you! To find out when the next walk is scheduled or to sign up for group emails, please contact Ali Sloop or Katie Rankin.
Affinity groups are loosely structured employee resource and recreational groups meant to encourage engagement and community among faculty & staff. Find more info on the Balanced Dukes website.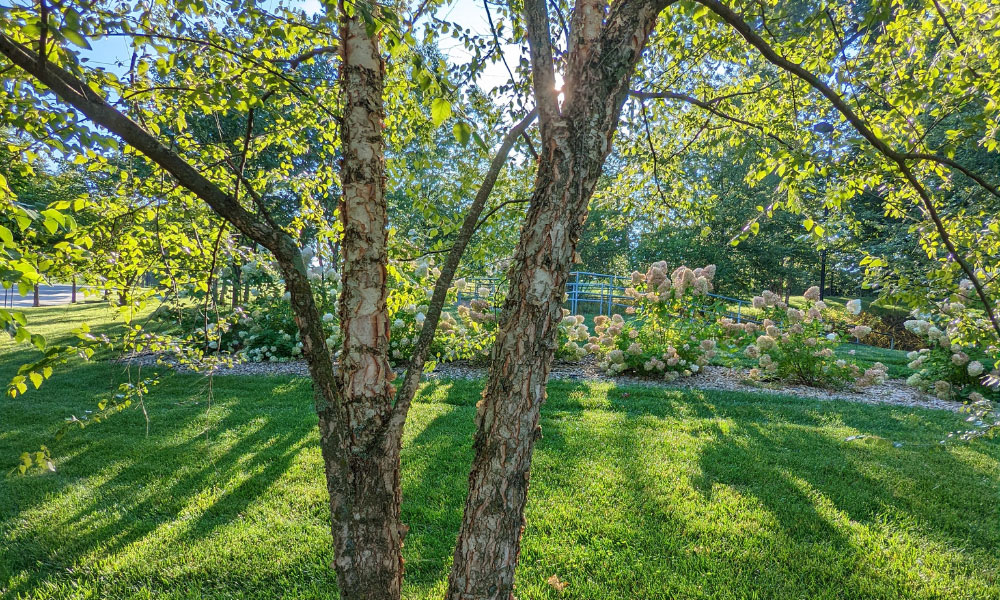 Check out this year's Tree Walk Handouts which include unique information about trees on campus and in the EJC Arboretum below: