January 4, 2022
AssetWorks - AiM
AiM (AssetWorks) is the computerized maintenance management software system utilized on campus to track data related to our business function. Facilities Management processes over 45,000 work orders per year, maintains 2 stores locations, maintains building and asset files, processes work order procurement information and tracks projects with AiM. Billing reports are generated from AiM for billing our customers. Through remote web access to AiM, our customers can enter customer requests, which are then converted to work orders. For access to AiM, please read the Access section below.
Access to AiM
IT Training will facilitate the customer training for AiM. Training sessions last approximately 90 minutes. All sessions are located in MyMadison and may be found by searching for course numbers:
All customers must have training before they can enter requests in AiM to Facilities Management.
Log into MyMadison and register for class: MyMadison
After training is complete, please fill out "Information Security Access Request" for access to the Production account. Access Request link.
---
If there are any problems with AssetWorks AiM, please contact:
Facilities Management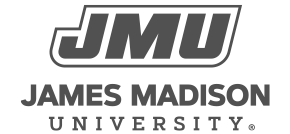 800 South Main Street
Harrisonburg, VA 22807
Contact Us