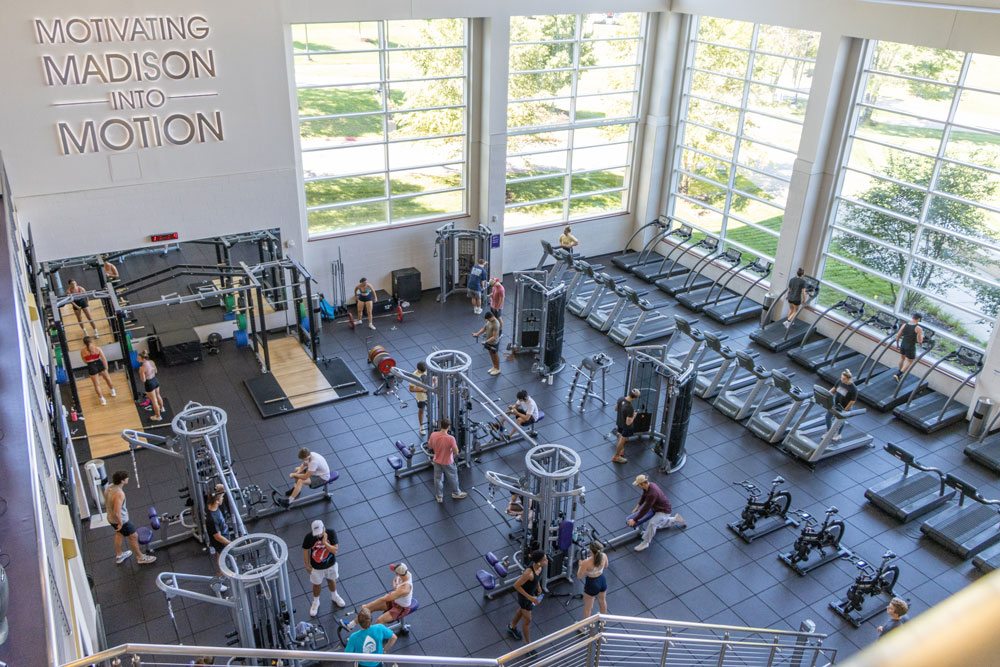 Exercising at UREC
UREC is here to help you reach your fitness goals! Our state-of-the-art Fitness Center has something for everyone! From squat racks to treadmills, stair climbers and free weights, we encourage everyone to find their fit.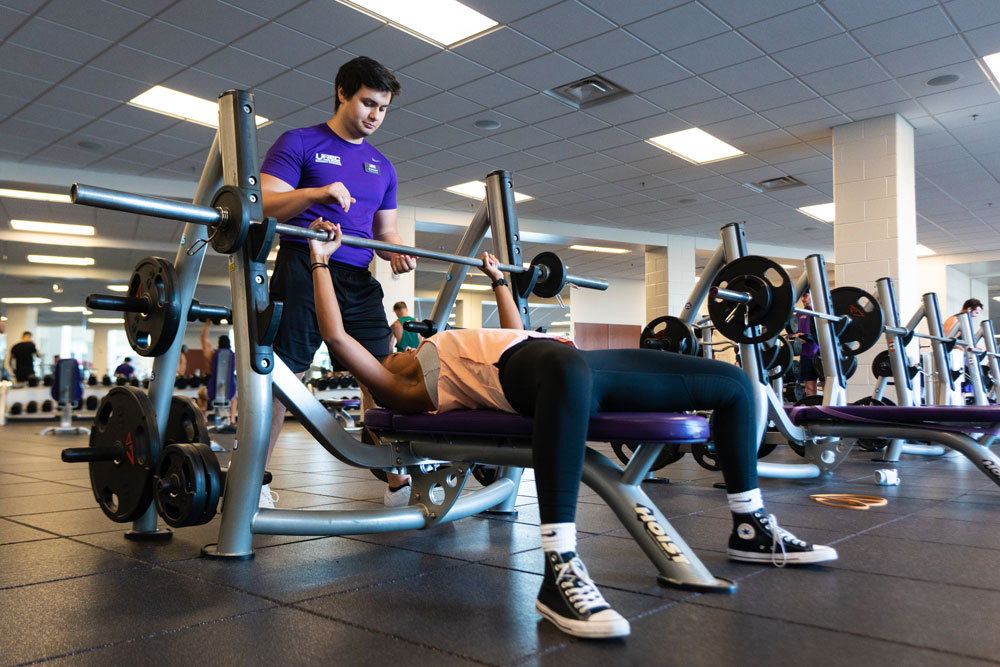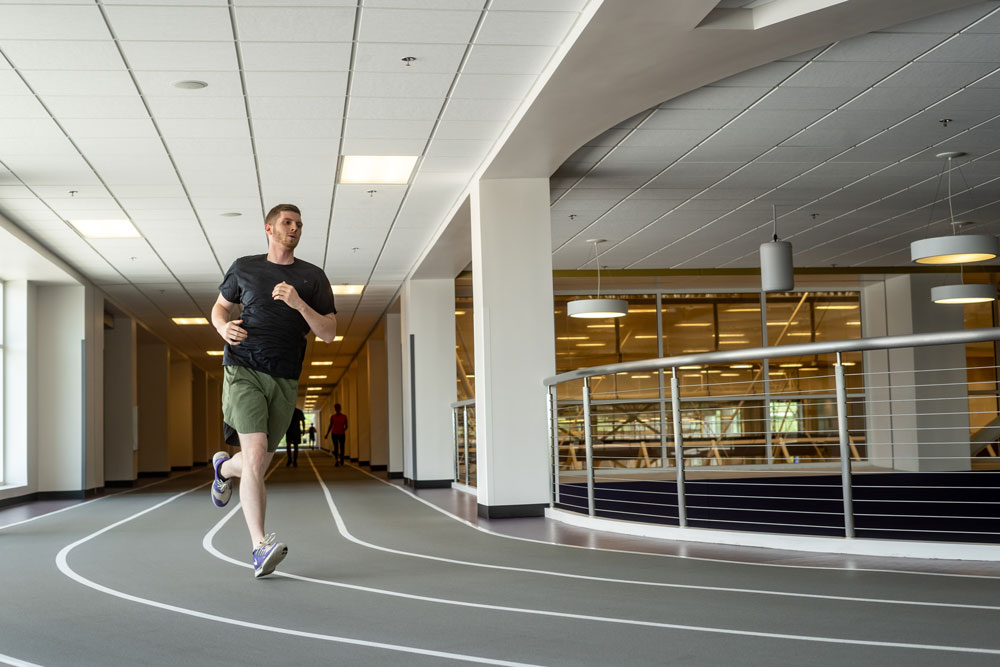 With 25,000 sq. ft. of cardiovascular and weight training equipment, the Fitness Center has a wide variety of standard and advanced fitness equipment across three levels.
Level 2: Weight training equipment
Level 3: Weight training and cardio equipment an Multipurpose Studio
Level 4: Stretching areas and access to the Running Track 
The equipment layout of the Fitness Center is adjusted regularly so it may not match the exact location shown in the tour. Please ask UREC staff if you need assistance locating a certain piece of equipment.
More weight equipment can be found at the Mezzanine, on the third floor of UREC, which is accessible through the main staircase near the entrance of UREC.
Located on the first floor of UREC, the Group Training Room is a functional training space. It was designed with circuit training classes and sport club practices in mind. The room is equipped with racks, free weights, turf with sleds, wall ball targets and more.
Drop-in is only available during scheduled Open Workouts. Open Workout times can be seen on This Week at UREC as Group Training Room - Open Workout.