Advising: Academic Dates and Deadlines
January 14, 2021
Deadlines Related to Class Enrollment
There are deadlines each semester to:
Add a class
Drop a class
Swap sections of a class
Withdraw from a class (in some cases a "W" will be next to the course on your transcript)
Change a class to repeat forgive
Withdraw from the university without incurring tuition costs
These deadlines can be found on the Registrar's Enrollment Dates and Deadlines site. 
Deadlines to Declare a Major
Some departments have deadlines to declare a major or to submit other application forms. Please check with individual departments and JMU Major Snapshots to find this information. 
University Advising
Roop Hall
MSC 1024
60 Bluestone Drive
Room 200
Harrisonburg, Virginia 22807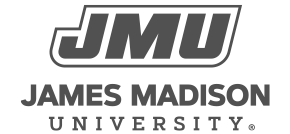 800 South Main Street
Harrisonburg, VA 22807
Contact Us