Education
BS,  Business Administration, Greensboro College
Lori started her higher education administrative professional career in 1989 at Virginia Commonwealth University.
Moving to the Shenandoah Valley in 1994, Lori began her first full-time position with James Madison University in 1998 in The Writing Program (currently Writing, Rhetoric and Technical Communication) as a Secretary Sr. After leaving JMU to focus on family she returned in February 2015 to her current role. Lori brings over 25 years of professional administrative support to the department.
Lori graduated from Greensboro College in 1983 earning a Bachelor of Science degree in Business Administration. Being a 1st generation college student was scary and rewarding at the same time. She was the first person in her family to attend college.
Lori is a proud member of the Academic Affairs Administrative Staff Advisory Council. ASSAC's mission:
"It is our mission to represent administrative employees, both full- and part-time, within Academic Affairs in the consideration of policies and practices that impact the direction of the unit."
Lori is a member of the AAASAC Work/Life Balance Committee. She is also the chair of the AAASAC Mentorship program subcommittee.
Lori enjoys spending time with her husband, Bill. They enjoy biking, hiking, kayaking and camping. In the winter months we enjoy antiquing and home improvement projects. She also enjoys reading devotionals and crocheting.
University Advising
Roop Hall
MSC 1024
60 Bluestone Drive
Room 200
Harrisonburg, Virginia 22807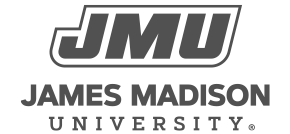 800 South Main Street
Harrisonburg, VA 22807
Contact Us