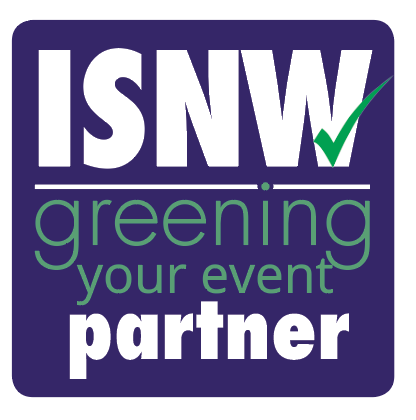 The Greening Your Event Program encourages and recognizes the voluntary sustainability efforts that many JMU event organizers make to improve campus sustainability performance and engage the broader community around sustainability challenges and solutions.
To become a Greening Your Event Partner, complete the Greening Your Event checklist (approximately 5 minutes to complete), which serves as both a green event planning guide and an application for the program. The checklist offers practices related to paper, nonessential items, catering, transportation, and energy, and also encourages communication of your efforts to your attendees and stakeholders. Participating units receive recognition on the ISNW website and HR newsletter as well as the Greening Your Event Partner logo to use as part of their event and communications.
THANK YOU TO OUR GREENING YOUR EVENT PARTNERS!
School of Integrated Sciences Senior Symposium | April 22, 2022
Balanced Dukes Wellness Fair | October 5, 2021
Feminisms & Rhetorics Conference | November 13-16, 2019
CAP Family Weekend Event | October 12, 2019