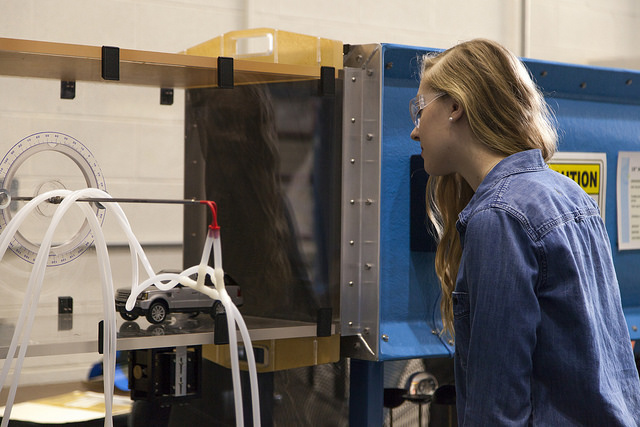 Chart Your Path
Regardless of your major, you can graduate prepared to contribute to a sustainable future. At each stage of your journey, JMU offers many opportunities to
Learn more. Select academic experiences that will develop your environmental stewardship knowledge and reasoning skills. Familiarize yourself with JMU's sustainability performance as an institution. JMU sustainability performance reports are accessible online.


Do more. Choose to participate in service activities and dialogues with others to create a healthier planet.


Lead. Contribute to sustainable solutions by driving progress and innovating. For example, lead an undergraduate research project or a civic engagement initiative. 
85+
UNDERGRADUATE COURSES INCLUDE SUSTAINABILITY
5
ENVIRONMENTAL
CONCENTRATIONS
20+
ENVIRONMENTAL
STUDENT ORGANIZATIONS

HUMAN-ENVIRONMENT-FOCUSED STUDY ABROAD EXPERIENCES

ALTERNATIVE BREAK TRIPS FOCUSED ON PRESERVING THE ENVIRONMENT
YEAR 2
Take General Education courses that include the environment.

Get involved with environmentally-focused student organizations. Search for groups in the "environmental" category.

Participate in an Alternative Break Program.

Find study abroad opportunities for future years that focus on the three dimensions of sustainability: environmental, economic and social. 
YEAR 3
Delve deeper by taking other environment and sustainability courses offered by many academic units at JMU or begin your environment-related minor or concentration. For example, a junior level course is WRTC 326/SCOM 354. Environmental Communication and Advocacy. 

Study abroad. Note: study abroad may count toward the minor or concentration.

Seek a summer internship that promotes environmental quality and sustainable community.
YEAR 4
Complete the minor.

Pursue sustainability-related undergraduate research opportunities. Locate JMU faculty members from many disciplines who are conducting research that leads toward solutions that support social well-being, economic prosperity and ecological health.