August 26, 2020
See how JMU's STARS® scores in each category compare to similar institutions.  
The Sustainability Tracking, Assessment & Rating System (STARS) is a transparent, self-reporting framework for colleges and universities to measure their sustainability performance. STARS is intended to engage and recognize the full spectrum of higher education institutions, from community colleges to research universities. The framework encompasses long-term sustainability goals for already high-achieving institutions, as well as entry points of recognition for institutions that are taking first steps toward sustainability.  Learn more about how sustainability is defined by AASHE STARS.
See JMU's complete STARS report. How can you lead next steps for JMU? Find inspiration by looking at examples of innovative and high impact initiatives from all participating STARS institutions in AASHE's Sustainable Campus Index publication.
Institute for Stewardship of the Natural World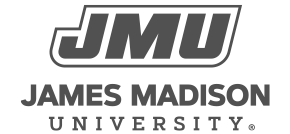 800 South Main Street
Harrisonburg, VA 22807
Contact Us