UREC Facility Rentals and Reservations

April 30, 2019
Facility Reservations
JMU recognized student organizations and departments begin requests to reserve UREC spaces in the Virtual Event Management Software (EMS). You can log in with your MyMadison credentials. Faculty and staff have access and anyone can browse for space. All student organizations must first become Nuts & Bolts certified in order to reserve space.
Non-JMU affiliated groups can contact the Senior Assistant Director for Reservations and Events (540-568-8718) to inquire about rentals.
Request Guidelines
All requests are handled on a first come, first serve basis. Requests will be processed and notification of it's status will be sent within three business days (with exception to university closures).
Events that require special set-ups, equipment (i.e. tents, stages, etc.) and staffing will need to be scheduled at least 30 days before the event date.
General requests for UREC spaces for student organizations and departments will open in EMS according to the following timeline:
Fall 2019: Opens August 5, 2019
Spring 2020: Opens November 30, 2019
Summer 2020: Opens March 16, 2020
Launch Scheduling Software
Online scheduling software for space requests throughout campus.
Nuts & Bolts Training
Student organizations wishing to reserve event space must have a certified Nuts & Bolts representative within their org to use the EMS software. Visit the Nuts & Bolts website to view the training and complete the test for certification. Once your representative receives confirmation, they'll be able to use their eID to login and reserve space.
Reservable Spaces and Non-University Customer Rental Rates
UREC has a variety of indoor & outdoor recreational spaces, meeting rooms, and other large event spaces. For a complete list of spaces with photos, set-up types, capacities, and fees, please click on the links below.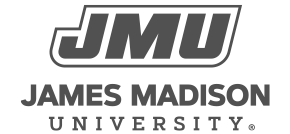 800 South Main Street
Harrisonburg, VA 22807
Contact Us