World Cup Soccer Tournament
August 14, 2020
World Cup Soccer Tournament
World Cup is a 9 v 9, one-day, outdoor soccer tournament hosted annually at University Park. The objective of the event is to "kick out" differences and "score" on common identity, a shift from a mindset of "them" to "us", diversion of energies away from politics and potential disruptive practices and identification to collective spirits and transformative discourses. As Zwanziger & Ullrich put it, "It does not bother the soccer ball who kicks it and everyone has a chance to come in contact with the ball."
When is World Cup?
Due to COVID-19, UREC has postponed all World Cup planning. Please stay tuned for udpates.
The World Cup is here! UREC is hosting a soccer tournament for the JMU community. Teams will select a country that they will represent through a one-day World Cup Tournament. This is open to all students, faculty, and staff and to all skill levels.
Come one! Come all! And enjoy the beautiful game while you have your chance of kicking the soccer ball; because remember, the ball won't mind as long as we all get to touch it.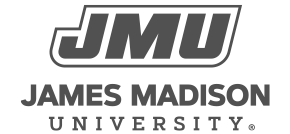 800 South Main Street
Harrisonburg, VA 22807
Contact Us