The Honors College provides specialized academic advisors who support students in the Honors College. Our advising team can answer questions about requirements, assist students in developing a curricular plan that aligns with their goals, provide referrals to campus resources, and serve as consultants throughout a student's undergraduate career.
Honors Students are also added to the Honors Canvas page, which hosts deadlines, important documents, announcements, and resources for student success. It is important that students consult this page regularly.
Looking for Honors Capstone requirements and deadlines? Please visit the Honors Capstone Project Canvas page.
Looking for an overview of the Honors Interdisciplinary Studies Minor curriculum? Please visit the official JMU Catalog. 
Sara Hodges, M.Ed. - Academic Advisor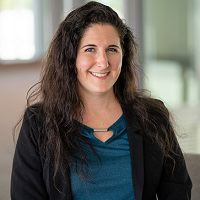 Office hours: M-F by appointment.
Email: hodgessb@jmu.edu 
Year: 2005
Degrees: BA (English, JMU) and Master's (Education, JMU)
Hometown: Harrisonburg, VA
Hobbies: Dancing, travel, science fiction and fantasy, martial arts, theatre, knitting, getting into trouble outdoors, and arguing with her cats. 
Brent Ritter, M.A. - Academic Advisor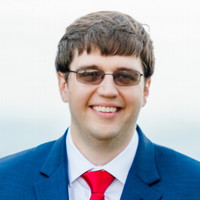 Office hours: M-F by appointment
Email: ritterbs@jmu.edu 
Year: 2022
Degrees: BA (Double Major in American History and Peace War and Defense) and MA (Higher Education)
Hometown: Ramseur, NC
Hobbies: Traveling, hiking, watching and sometimes attempting to play sports, and vegetable gardening
Mei Bell - Madison Advising Peer
Office hours: M/W 1:00-4:30pm; T 3:00-6:00pm
Year: 2025
Major: Marketing
Minors: Honors Interdisciplinary Studies
Hometown: Stow, MA
Organizations: Delta Delta Delta, American Marketing Association, Junior Panhellenic Council
Hobbies: Spin classes, watching TV with friends, hiking, baking, and laying on the quad. 
"I am excited to work with new Honors students to help them feel comfortable and understand what they need to do!"
Francesca Fiorello - Madison Advising Peer
Office hours: M 8-10am & 4:30-5:30pm; T 1-3pm; W 8-10am; Th 1-2pm; F 8-10am
Year: 2026
Major: Anthropology
Minors: Classical Studies, Honors Interdisciplinary Studies, History
Hometown: Ashburn, VA
Organizations: Anthropology Club, Club Brazilian Jiu-Jitsu
Hobbies: Reading, writing, crocheting, martial arts, chatting with friends, and swimming at UREC.
Honors Departmental Faculty Liaisons
Your Honors Departmental Faculty Liaison is the expert about how Honors works within their academic department. If you have questions about how to do a capstone in your major or minor, need help finding faculty who will serve on your capstone committee or supervise an Honors Option or independent study, or would like suggestions on capstone project topics, your liaison is here to help!
The table below is best viewed at horizontal orientation on your device.