Honors alumni are always part of the Honors College family! We hope you will continue to be involved even after graduation.
Hillcrest Club
The Hillcrest Club is a group for all young Honors College alumni (2010-2021). All Honors students are automatically enrolled in the club upon graduation. Keep up with the Hillcrest Club on LinkedIn, and stay up-to-date with our newsletters.
Contact Dr. Alysia Davis to learn more about being involved in the Hillcrest Club. 
Donor Spotlight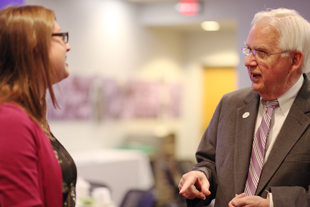 Russell Warren explains why JMU is the perfect place for his honors scholarship and legacy. Read more