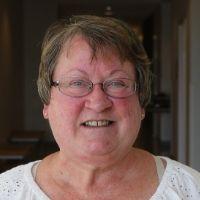 Research Description
Chronic pain is a devastating medical condition, and its treatment has contributed to significant public health issues. Understanding the underlying molecular mechanisms affecting pain detection could lead to more effective treatments. Utilizing Drosophila, we explore the molecular components that function in peripheral neurons to mediate nociceptive reflexes to noxious environmental stimuli. Our approach uses RNAi knock-down experimentation to identify genes, mutant phenotypic characterization, and molecular techniques to quantify the gene expression of identified genes.
Courses
Genetics and Development (BIO 224)

Human Genetics (BIO 324)

Scientific Communication (BIO 500)

Effective Teaching (BIO 600)

Scientific Presentations
Education
PhD in Molecular Biology/Genetics/Developmental Biology, 1995, California Institute of Technology, Pasadena, CA
MA in Zoology, 1984, University of Texas, Austin
BA in Biochemistry, 1982, University of Texas, Austin
Select Publications
Filak, M.*, Johnson, R.*, Campo, J.J.* and Halsell, S.R. (2014) Creation of a Heat-inducible Drosophila RhoA+ Transgene and Chromosomal Mapping of the Genomic Insertions of the Transgene. BIOS. 85:19-29.
Bayer, C.A., Halsell, S.R., Fristrom, J.W., Kiehart, D.P. and von Kalm, L. (2003) Genetic Interactions between the RhoA and Stubble-stubbloid Loci Suggest a Role for a Type II Transmembrane Serine Protease in Intracellular Signaling during Drosophila Imaginal Disc Morphogenesis. Genetics, 165:1417-1432
Halsell, S.R., Chu, B.I.* and Kiehart, D.P. (2000) Genetic analysis demonstrates a direct link between Rho signaling and nonmuscle myosin function during Drosophila morphogenesis. Genetics, 155:1253-1265.
*indicates student co-author