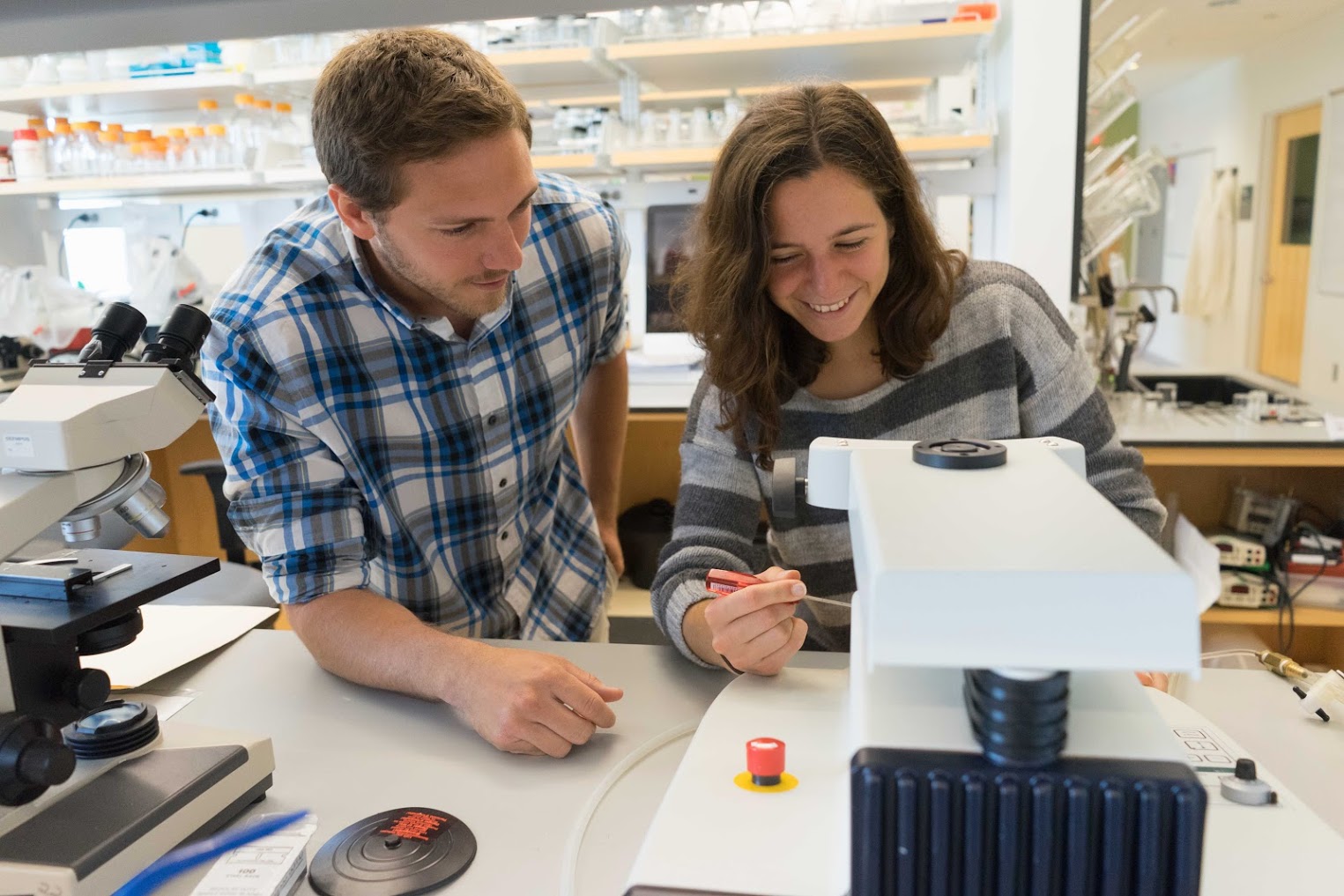 Overview
The Department of Biology offers majors in biology and in biotechnology, as well as a minor in biology and an accelerated dual degree program (B.S. + M.S.) in Forest Biology.
Within the biology major, students may choose a concentration, if desired, in Ecology and Environmental Biology, Microbiology, or Neuroscience.
For current major requirements, please refer to the official JMU undergraduate catalog (click on "Majors" and "Biology" or Biotechnology").
The Biology Major
The Biology major is flexible and can be tailored to the interests and needs of the individual student. The program comprises a four-semester core and the opportunity to tailor your upper division curriculum. The diverse selection of upper division courses includes:
Advanced Human Anatomy
Advanced Molecular Biology
Animal Communication
Animal Field Biology
Animal Physiology
Bioinformatics
Biomechanics
Environmental Toxicology
Field Botany
Freshwater Ecology
Genomics
Human Histology
Human Uses of Plants
Immunology

Marine and Freshwater Invertebrates
Mathematical Models in Biology
Medical Parasitology
Microbiology (numerous courses)
Microscopy
Neurobiology (numerous courses)
Ornithology
Plant Physiology
Population Ecology
Plant Systematics
Study Abroad in Madagascar: Biodiversity and Natural Resource Management or Agroforestry and Farm Forestry Systems
Virology
For a full description of the major and current courses offered, see the catalog.
Other Major Options
The department of biology also offers a four year, interdisciplinary B.S. degree program for a major in biotechnology in cooperation with the department of integrated science and technology and the department of chemistry and biochemistry.
Our Dual Degree in Forest Biology program makes it possible for students to earn a B.S. degree in biology from James Madison University and a Master of Forestry degree from Virginia Tech in five years.