Concentration in Microbiology

October 23, 2020
The Biology Department offers a Concentration within the Biology Major for students with interests in environmental microbiology, medical microbiology, infectious disease, general bacteriology, virology, parasitology, and/or immunology. If you are interested in these areas, you can declare the concentration by filling out a form in the Biology Office.

For more information, talk to the concentration coordinator, Dr. Seifert, or any of these microbiology faculty:  Steve Cresawn, James Herrick, Chris Lantz, Kyle Seifert, Morgan Steffen, Pradeep Vasudevan, Robert Walters, Louie Wurch.
---
Details
Students choosing a Concentration in Microbiology must complete 40 credit hours of Biology courses, in addition to the biology major cognate courses.  Specific requirements include the four core courses and at least 18 credit hours chosen from a list of required and elective courses at the 300 and 400 level.  Required courses include General Microbiology (Bio 245), Microbiology Seminar (Bio 246), Medical Microbiology (bio 348), Environmental Microbiology (Bio 387), and either Viral Genome and Bioinformatics (Bio 204) or Bacterial Discovery lab (Bio 346). 

Specific requirements can be found in the Catalog.
Biology Department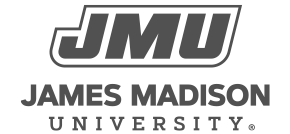 800 South Main Street
Harrisonburg, VA 22807
Contact Us