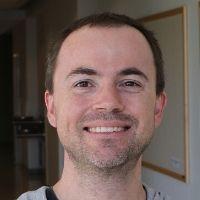 Research Description
My lab is an inclusive environment dedicated to bacteriophages, viruses that infect bacteria. We create computational tools for genomic analysis of these viruses. These tools include creative approaches to gene discovery and comparative visualizations of genomes. The software we create is a key component of the Howard Hughes Medical Institute's Science Education Alliance and is used around the world by thousands of new college students and their professors every year in the HHMI SEA-PHAGES program.
Courses
Viral Discovery (BIO 203/ISAT 165)

Viral Genome and Bioinformatics (BIO 204/ISAT 166)

Genomics (BIO 481)
Education
PhD in 

Biomedical Sciences, 2005, 

University of Florida, Gainesville, FL
BS in Biology, 1996, James Madison University, Harrisonburg, VA
Select Publications
Hanauer DI, Graham MJ; SEA-PHAGES, Betancur L, Bobrownicki A, Cresawn SG, Garlena RA, Jacobs-Sera D, Kaufmann N, Pope WH, Russell DA, Jacobs WR Jr, Sivanathan V, Asai DJ, Hatfull GF. An inclusive Research Education Community (iREC): Impact of the SEA-PHAGES program on research outcomes and student learning.Proc Natl Acad Sci U S A. 2017 Dec 19;114(51):13531-13536. DOI: 10.1073/pnas.1718188115.
Cresawn SG et al. Comparative genomics of Cluster O mycobacteriophages. PLoS One. 2015 Mar 5;10(3):e0118725. DOI: 10.1371/journal.pone.0118725.
Cresawn SG, Bogel M, Day N, Jacobs-Sera D, Hendrix RW, Hatfull GF. Phamerator: a bioinformatic tool for comparative bacteriophage genomics. BMC Bioinformatics. 2011 Oct 12;12:395. DOI: 10.1186/1471-2105-12-395.