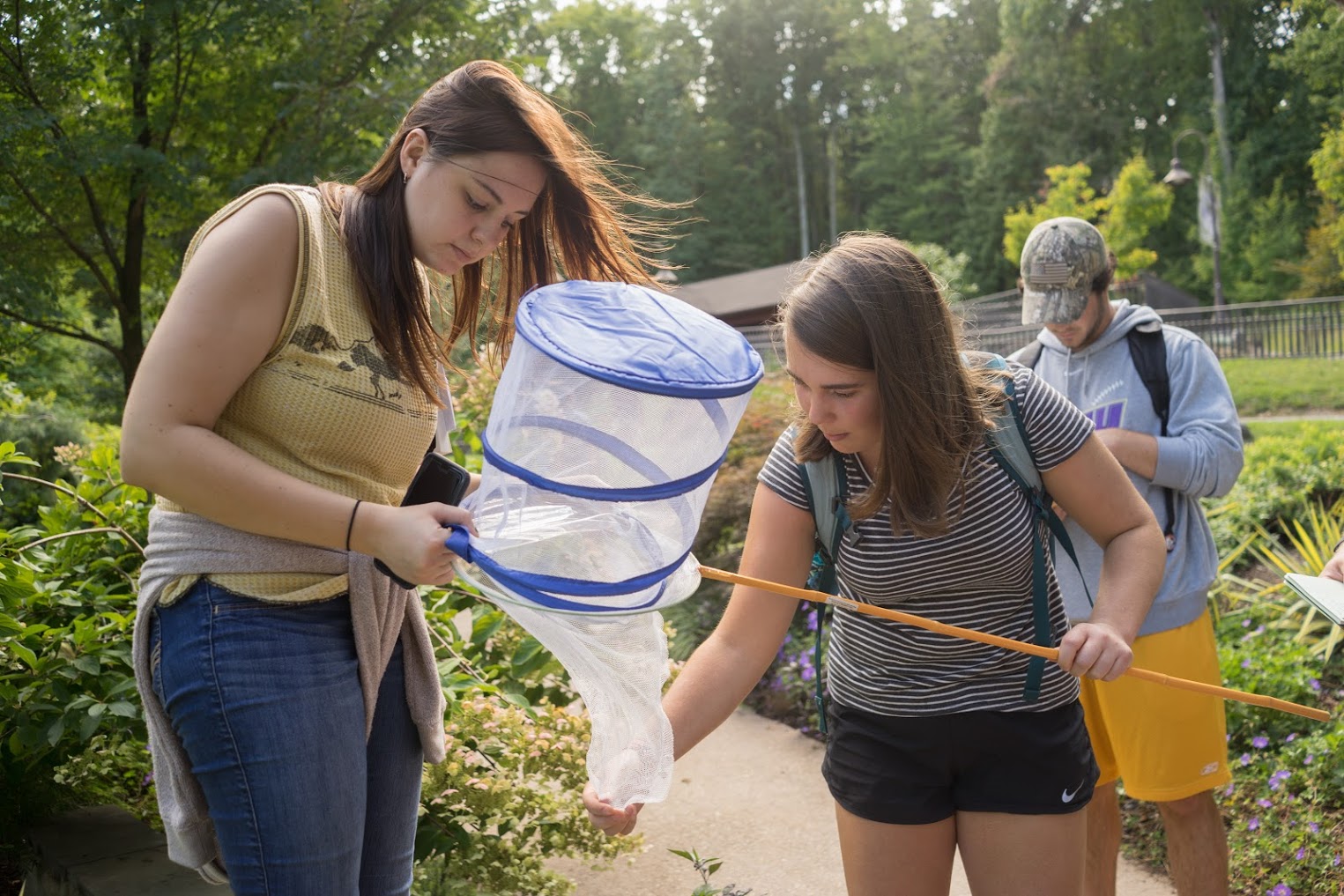 The Biology Department offers a concentration within the Biology Major for students with interests in ecology, field biology, natural resources, environmental biology, conservation biology, evolution, animal behavior, and organismal biology.
Upper Division Electives
BIO 353 Global Climate Change & Life
BIO 400 Geology and Ecology of the Bahamas
BIO 402 Forest Ecology*
BIO 404 Evolutionary Analysis
BIO 412 Mammalogy
BIO 426 Conservation Biology

BIO 427 Tropical Field Ecology*
BIO 430 Ornithological Research & Current Advances
BIO 449 Insect Ecology
BIO 452 Population Ecology
BIO 457 Biological Applications of Geographic Information Systems
BIO 465 Environmental Toxicology
*This course fulfills the BIO upper-level elective requirement of an Organismal Diversity course.
The information above is intended as a general guide for this concentration. Please reference the online course catalog for official information.
Declaring the Concentration
The concentration can be declared by Biology majors at any time on MyMadison. The full requirements of the concentration are outlined in the official JMU catalog.
Ecology/ Environmental Biology Faculty
The Biology faculty who teach Ecology/Environmental Biology Concentration courses all have active research programs that involve JMU undergraduates. Involvement in ecology research is encouraged for concentrators.
For more information, please contact the Ecology/Environmental Biology Concentration Coordinator, Dr. Bruce Wiggins.