Concentration in Ecology and Environmental Biology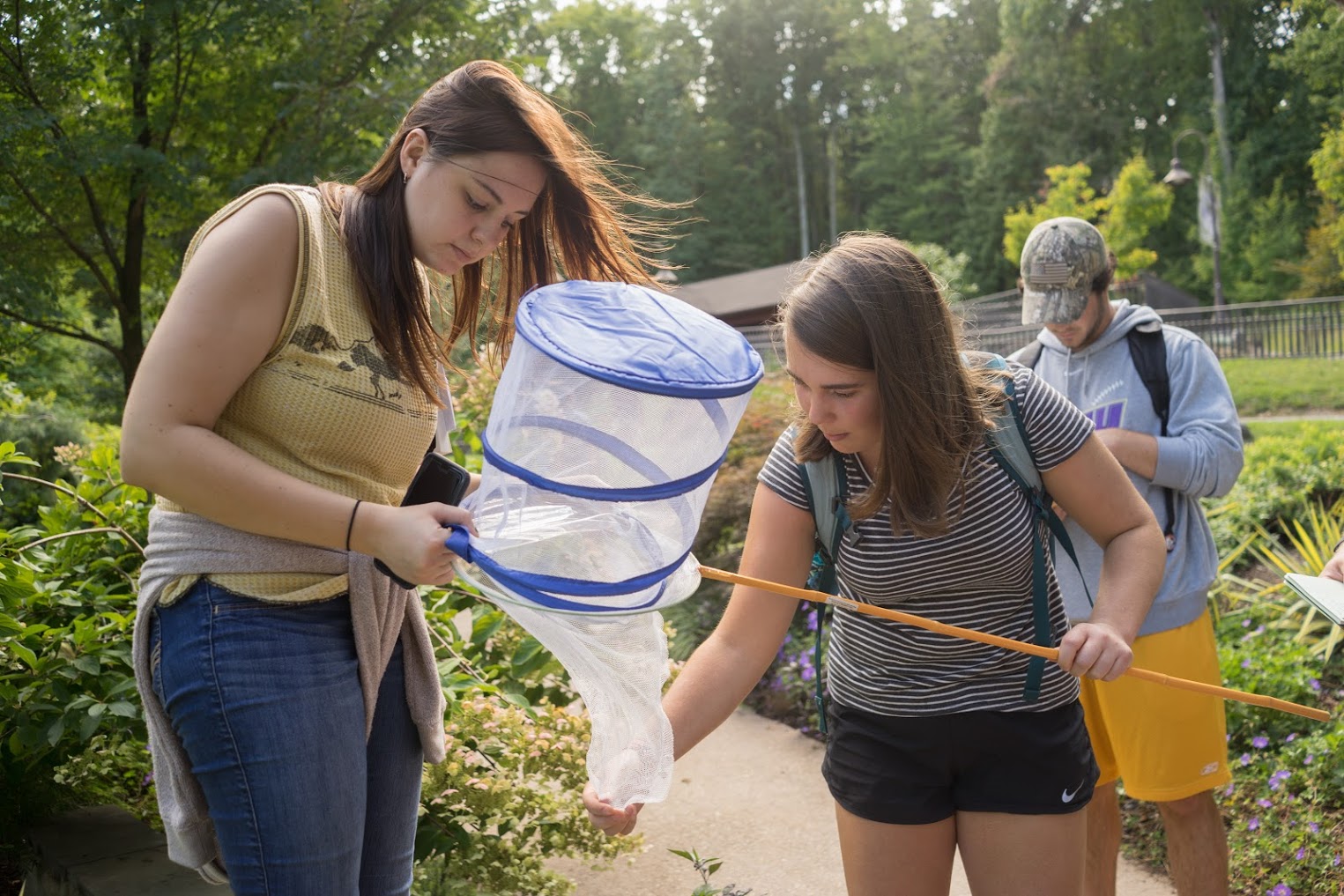 The Biology Department offers a Concentration within the Biology Major for students with interests in Ecology, Field Biology, Natural Resources, Environmental Biology, Conservation Biology, Evolution, Animal Behavior, and Organismal Biology. If you are interested in these areas, you can declare the Concentration by filling out a form in the Biology Office.

For more information, talk to any of these faculty:  Cooper, Flint, Gobetz, Griscom, Herrick, Hyman, Ludwig, May, McLeod, McMullen, Pesce, Steffen, Wiggins, Wurch, Wyngaard.
---
Details
Students choosing a concentration in Ecology and Environmental Biology (Biology/EEB majors) must complete 40 credit hours of Biology courses.  Specific requirements include the four core courses and at least 24 credit hours chosen from a list of elective courses at the 300 and 400 level (including at least two upper-division laboratory or field courses, and one course with an emphasis on organismal diversity).  In addition, Biology/EEB majors must choose from a set of cognate courses that include Chemistry, Geography, Mathematics, Statistics, and Physics.  Students are encouraged to participate in independent research with a faculty mentor.  Credits earned doing research will count toward the Biology/EEB major, but some restrictions apply.

Specific requirements can be found in the Catalog.
More information about Environmental Programs at JMU
JMU offers Environmental majors in Biology, Economics, Engineering, Geographic Science, Geology, and Integrated Science and Technology.
Information about all of these programs, plus available environmental minors can be found here.