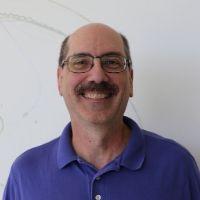 Research Description
My lab is investigating how streambank restoration practices in agricultural areas affect the community structure of benthic macroinvertebrates in streams. We collect samples from restored streams, identify the organisms, and determine diversity and abundance. We use GIS to measure characteristics of the surrounding landscape that affect water quality. Our goal is to understand the role that land use plays in water quality, and to determine how well the various types of restoration practices are working.
Courses
Biological Applications of Geographic Information Systems (BIO 457)
Environmental Toxicology (BIO 465)
Ecology and Evolution (BIO 124)
Education
PhD in Environmental Microbiology, 1987, Cornell University
MS in Microbial Ecology, 1986, Cornell University
BS in Microbiology, 1978, 

Pennsylvania State University
Select Publications
Trumbo, B., K. H. Nislow, J. Stallings, M. Hudy, E. P. Smith, D.-Y. Kim, B. A. Wiggins, and C. A. Dolloff. 2014. Ranking Site Vulnerability to Increasing Temperatures in Southern Appalachian Brook Trout Streams in Virginia: An Exposure-Sensitivity Approach. Transactions of the American Fisheries Society 143: 173-187.

Stoeckel, D. M., M. V. Mathes, K. E. Hyer, C. Hagedorn, H. Kator, J. Lukasik, T. L. O'Brien, T. W. Fenger, M. Samadpour, K. M. Strickler, and B. A. Wiggins. 2004. Comparison of Seven Protocols to Identify Fecal Contamination using Escherichia coli: Berkeley County, West Virginia. Environ. Sci. Technol. 38:6109-6117.

Wiggins, B. A., P. W. Cash, W. S. Creamer, S. E. Dart, P. P. Garcia, T. M. Gerecke, J. Han, B. L. Henry, K. B. Hoover, E. L. Johnson, K. C. Jones, J. G. McCarthy, J. A. McDonough, S. A. Mercer, M. J. Noto, H. Park, M. S. Phillips, S. M. Purner, B. M. Smith, E. N. Stevens, and A. K. Varner. 2003. Use of Antibiotic Resistance Analysis for Representativeness Testing of Multiwatershed Libraries. Appl. Environ. Microbiol. 69:3399-3405.