The Honors College provides specialized academic advising for JMU Honors students. Our advising team provides assistance with the following:
Developing an Honors curricular pathway that is unique to each student's academic goals
Explaining requirements for Honors, General Education, and degree programs
Academic planning and decision-making
Referrals to campus resources
Keep Track of Honors Requirements
The Academic Requirements report in MyMadison pulls data from your student record and is generally accurate and up to date.
1. Log into MyMadison.
2. Go to the Student tab.
3. Select the Student Center link.
4. Select the other academic... dropdown.
5. Select Academic Requirements and then click the double arrows.
6. Scroll down to the Honors Interdisciplinary Studies Minor section, usually towards the bottom of the page.
Academic Advisor
 Sara Hodges, M.Ed.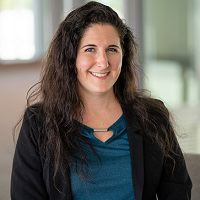 Office hours: M-F by appointment.
Email: hodgessb@jmu.edu 
Year: 2005
Degrees: BA (English, JMU) and Master's (Education, JMU)
Hometown: Harrisonburg, VA
Hobbies: Dancing, travel, science fiction and fantasy, martial arts, theatre, knitting, getting into trouble outdoors, and arguing with her cats. 
Academic Advisor
Brent Ritter, M.A.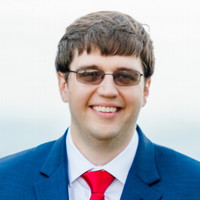 Office hours: M-F by appointment
Email: ritterbs@jmu.edu 
Year: 2022
Degrees: BA (Double Major in American History and Peace War and Defense) and MA (Higher Education)
Hometown: Ramseur, NC
Hobbies: Traveling, hiking, watching and sometimes attempting to play sports, and vegetable gardening
Madison Advising Peer

Jameson Balda
Office hours: Resuming in Fall 2023
Email: baldajr@jmu.edu
Year: 2025
Majors: Political Science, Public Administration
Minors: Honors Interdisciplinary Studies
Hometown: Ashburn, VA
Organizations: JMU Policy Debate Team, OSARP, Honors Council, Student Government Association
Hobbies: Reading, hiking, hanging out with friends
 "I look forward to assisting and supporting Honors Students through any problems they may have. I hope to make them confident in their future!"
Madison Advising Peer

Mei Bell
Office hours: Resuming in Fall 2023
Year: 2025
Major: Marketing
Minors: Honors Interdisciplinary Studies
Hometown: Stow, MA
Organizations: Delta Delta Delta, American Marketing Association, Junior Panhellenic Council
Hobbies: Spin classes, watching TV with friends, hiking, baking, and laying on the quad. 
"I am excited to work with new Honors students to help them feel comfortable and understand what they need to do!"