The Honors College provides specialized academic advising for JMU Honors students. Our advising team provides assistance with the following:
Developing an Honors curricular pathway that is unique to each student's academic goals
Explaining requirements for Honors, General Education, and degree programs
Academic planning and decision-making
Referrals to campus resources
Keep Track of Honors Requirements
The Academic Requirements report in MyMadison pulls data from your student record and is generally accurate and up to date.
1. Log into MyMadison.
2. Go to the Student tab.
3. Select the Student Center link.
4. Select the other academic... dropdown.
5. Select Academic Requirements and then click the double arrows.
6. Scroll down to the Honors Interdisciplinary Studies Minor section, usually towards the bottom of the page.
Honors College Advisor
 Sara Hodges, M.Ed.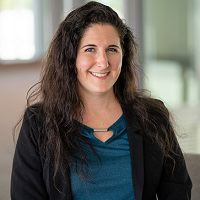 Office hours: Tu|W|Th 9:00-12 | M|F Virtual by appointment; schedule by email.
Email: hodgessb@jmu.edu 
Year: 2007
Major: BA (English, JMU) and Master's (Education, JMU)
Hobbies: Mental health, travel, martial arts, theatre, knitting, getting into trouble outdoors, and arguing with her cats. 
Office hours: Tu 8:30-1:30 | Th 8:30-1:30
Email: ramossgx@jmu.edu 
Year: Junior
Major: Social work
Minors: Honors, Spanish
Hometown: Shenandoah, VA
Organizations: Centennial Scholars, Marching Royal Dukes (Color Guard), FLOC.
Hobbies: I love hiking and being out in nature. I enjoy painting, drawing, and listening to music and singing along to my favorite songs. I also really like learning about new cultures and experiencing what they have to offer!
¡Hola! Si prefieres alguien que puede hablar español para asistirte, ¡estaría más que encantada de ayudarte!
Office hours: M 1-5 | W 1-5 | F 12-2
Email: bensonca@jmu.edu 
Year: Senior
Major: Biology
Minors: Honors, Pre-Med, Art
Hometown: Stafford, VA
Organizations: Pre-Med Association, Alpha Phi, Teaching Fellow for the Honors College, and Biological Research Student with Dr. Bloss in the Biology Department.
Hobbies: I love science, working out, and being as involved as I can on campus. I like creating art with a variety of mediums, and use this as my way of distressing. I enjoy sports, the outdoors, and hanging with my friends and family as often as I can.  
Office hours: Tu 1:30-5 | Th 2:30-5:30 | F 8:30-12
Email: mille8la@jmu.edu 
Year: Senior
Major: Pscyhology
Minors: Execptional Education, Honors
Hometown: South Boston, VA
Organizations: Honors Ambassadors, SMO, BSA, Gus Bus, Shenandoah Valley Black Heritage Project (SVBHP; local organization)
Hobbies: Reading, watching Netflix, hanging out with friends
Office hours: M 11-1 | W 11-1 | F 2-5 pm
Email: warrenmr@jmu.edu 
Year: Junior
Major: Computer Information Systems
Minors: Entrepreneurship and Honors Interdisciplinary Studies with an Area of Emphasis in Leadership
Hometown: Chesterfield, VA
Organizations: The Lambda Chi Chapter of Alpha Kappa Alpha Sorority, Incorporated, Students for Minority Outreach, Honors College Diversity Council, Honors College Ambassadors, and Women in Business.
Hobbies: Hanging out with family and friends, watching documentaries, traveling and trying new places, and planning events!